Assistant Professor Siriporn Janchai, Deputy Head of the Department of Rehabilitation Medicine at Chulalongkorn University, reveals that the rising problem seniors and diabetic patients face is that they must wear specialty type shoes which are hard to find and expensive in the market. Thus, the Department has focused its research on the development of orthopedic shoes.  Designed with seniors and diabetic patients in mind, these shoes are meant to tackle the different types of feet ailments and allow seniors to walk around comfortably. The research began by collecting data from senior volunteers, then creating and adjusting the patterns and sizes into a prototype to perfectly match a patient's foot shape and size.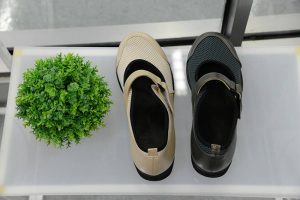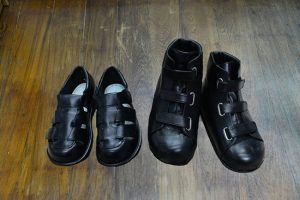 "Seniors and patients with fallen arches, hammertoes, calluses, bunions, and other deformed feet structures can all wear these orthopedic shoes. The shoes are crafted with black leather, heels less than 1-inch in height, soft shoe tongues and adjustable straps for comfortable wear and better grip.  The tongue can also be removed and switched out for a better matched tongue", says Assistant Professor Siriporn Janchai.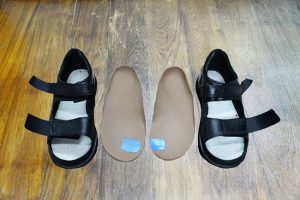 For individuals dealing with pain related to the feet, it is recommended that the patient visits the physicians at the Department of Rehabilitation Medicine, Chulalongkorn Hospital,  to get proper diagnosis and treatment.  Following the check-up, a customized shoe can be made. For the general public, the Department also sells health shoes under the brand WellStep, which targets seniors and health-conscious individuals. These orthopedic shoes are stylish and come in a variety of colors. The shoes are now available for sale on the ground floor of Sor Tor Building, King Chulalongkorn Memorial Hospital.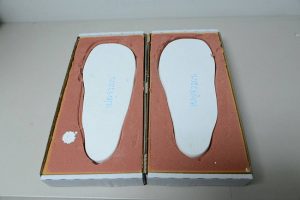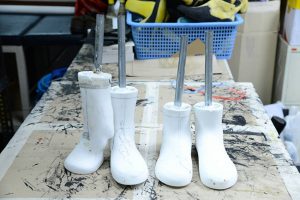 SHARE