Chulalongkorn University and the North-Eastern Hill University (NEHU) of India are collaborating on a research project, "Arunothai", to exchange knowledge in language, art, culture, and society, and to strengthen the relationship between Thailand and India.  Arunothai is part of a bigger initiative entitled "CU-NEHU Innovative ASEAN-India Academic Cooperation" under the patronage of HRH Princess Maha Chakri Sirindorn.  The project is supported by the Thailand Research Fund and addresses:
"Central Management and Facilitation", led by Professor Emeritus Dr. Theraphan Luangthongkum and team.
"Online Dictionary of Khasi – English – Hindi – Thai", was the by Assistant Professor Pittayawat Pittayaporn and team.
"Folk Music and Performances: Exchanging Traditions between Thai – Khasi" by Associate Professor Pornrat Damrhung and team.
"Linking Cultural Diversity Through Creative Tourism", by Dr. Narumon Arunothai and team.
"Creating Lifestyle Products to Promote Cultural Tourism between Thai–Khasi: Case Studies of Fashion and Lifestyle Products", by Associate Professor Suppakorn Disatapundhu and team.
The MOU signing was led by Assistant Professor Surat Horachaikul,  Director at the Indian Studies Center of Chulalongkorn University, joined by H.E. Ms. Suchitra Durai, Ambassador of India to Thailand, and H.E. Mr. Chutintorn Gongsakdi, Ambassador of Thailand to the Republic of India.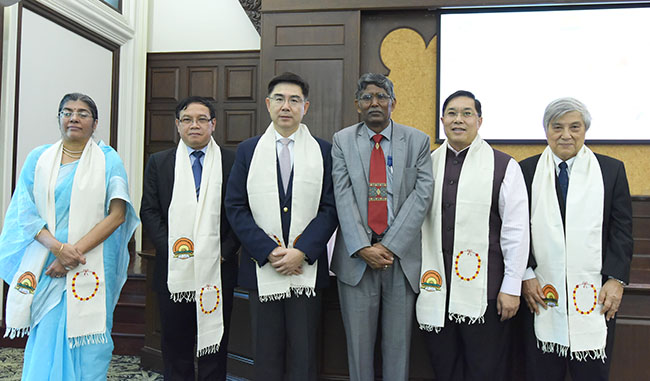 SHARE