A big round of applause for students from the Department of Computer Engineering, Faculty of Engineering, Chulalongkorn University for winning the grand prize for "Big Data and Analytics" from TOT's Hackathon 2019.  The event, which took place at the TOT Innovation Institute, was presided by the President of TOT Public Company Limited, Mr. Montchai Noosong.
Members of the winning team, Team 101, included:
Piriyapong Laopongsit
Rujikorn Charakorn
Pongpisit Thanasuttivej
Chayanont Eamwiwat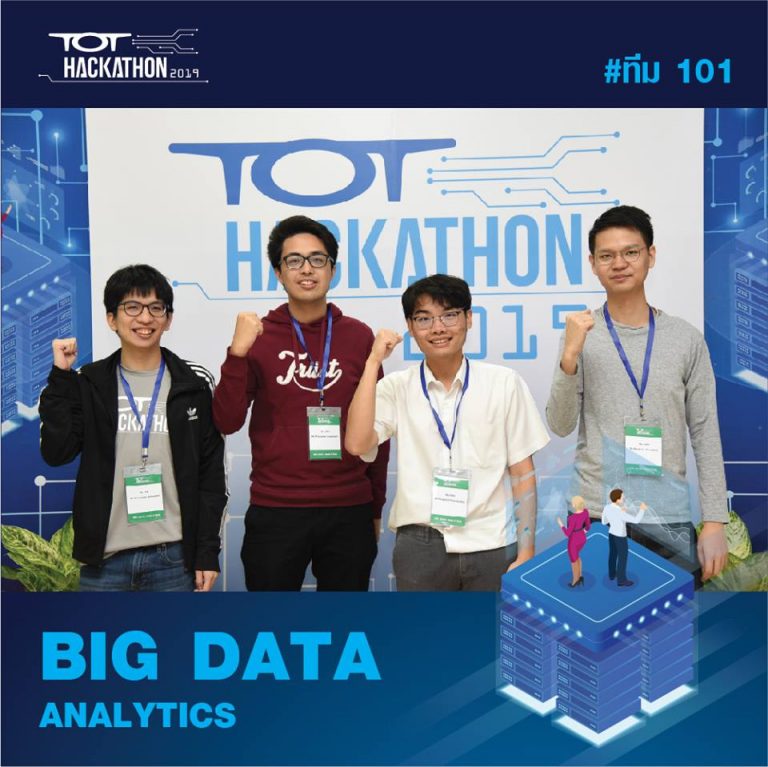 TOT Hackathon 2019 is an innovative technology and digital business challenge, launched to increase innovation performance and move towards digital transformation.  The competition enables teams to apply knowledge in technology and integrate ideas to design new innovation for digital businesses.  This year's competition included 45 teams participants from 20 universities across Thailand.
SHARE