The Department of Thai Language at the Faculty of Arts, Chulalongkorn University,  proudly presents an exhibition on the Art and Social History of Laos from the 1960s to today.  The exhibition is on from 3 – 25 April 2019 at the CU Museum.
Artists Line Up:
Kongphat Luangrath
Xaisongkham Induangchanthy
Bounpaul Photyzan
May Chandavong
Anoulom Souwandouane
Concept:
"Intimate obscurity" is a word the Italian philosopher Giorgio Agamben uses to describe the flip side of modernity discerned by the genuine contemporary. Artists in the contemporary world, according to Agamben, see not the lights of the new century but the shadows of its glory.
Artworks by all five Lao artists featured in this exhibition offer an intimate look at such shadows in the course of the country's struggles to become modern (in Lao expression 'than samai' or "keeping up with the present time").  Anoulom  Souwandouane's hand-drawn comics provide a satirical sketch of Lao's society under American imperialism in the early 1970s, while Kongphat Luangrath's paintings retrospectively depict lives in the liberated zone and the consequences of war and revolution. In between, May Chandavong's paintings portray an idealized version of Lao's femininity and landscape as a response to modern-day nostalgia.  For the younger generation of Lao artists, the historical past continues to cast a shadow over their artistic practices, as evident in Bounpaul Photyzan's photographic mediation of war debris in the wake of the U.S. bombings from 1964-1973 and Xaisongkham Induangchanthy's documentation of aural memories of Luang Prabang court performance.  Together, these artworks constitute an archive of Lao's social history that brings our attention to the lived experiences of the past and its spectral traces in the present.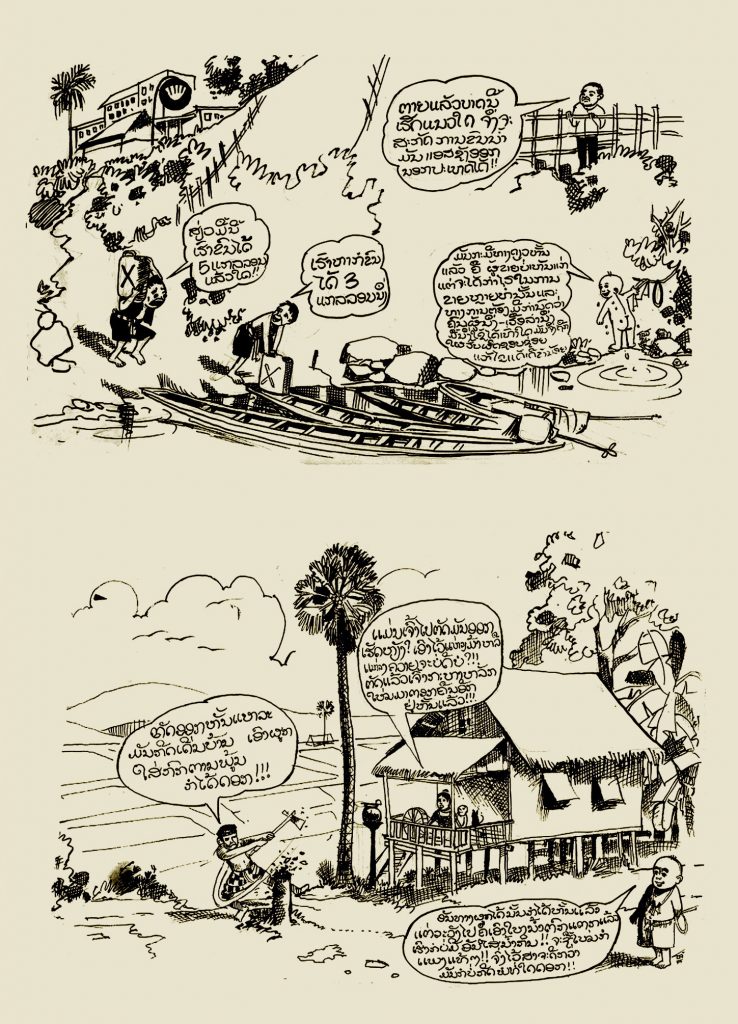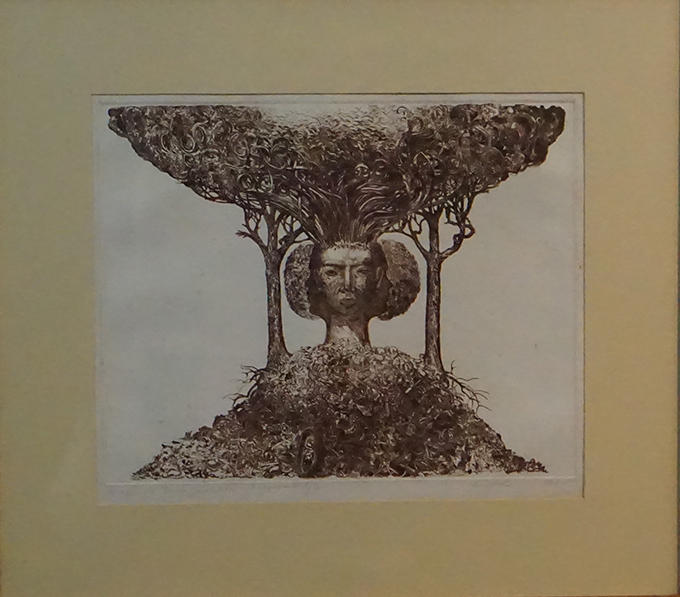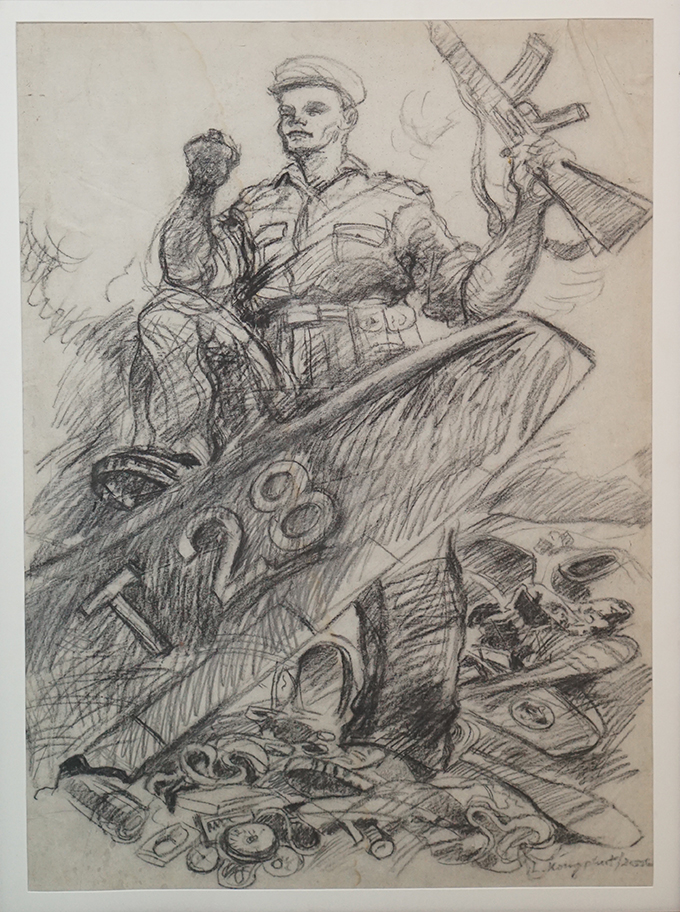 SHARE