Chulalongkorn university will host "The 45th International Council for Traditional Music World Conference 2019" (ICTM), which will be held for the first time in Southeast Asia on July 11-17, 2019 at the CU Auditorium and Maha Chulalongkorn Building, Chulalongkorn University, Bangkok.
HRH Princess Maha Chakri Sirindhorn will preside over the opening ceremony of the 45th ICTM conference at the CU Auditorium. The opening will be followed by a "Khon" performance, a Thai classical, high art dance, organized by the Ministry of Culture, followed by a speech from a keynote speaker on "Mor-Lam".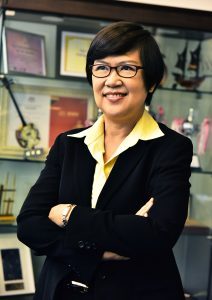 Professor Dr. Bussakorn Binson, Dean of the Faculty of Fine and Applied Arts describes the ICTM as the world's oldest organization for the musical profession. Founded more than 70 years ago, the organization is represented in 129 countries and regions and aims to further the study, practice, documentation, preservation, and dissemination of traditional music and dance from various countries. Activities at the 45th ICTM World Conference will include academic presentations, ASEAN and international music and dance workshops, concerts, jam sessions, exhibitions, and excursions.
Interested members of the public are welcome to join the conference.
*REGISTRATION with normal rate is available until the 15 July 2019
(Kindly register before/by 23.59 hour, GMT +7:00 Thailand Time)
For more information or to register, visit http://www.ictm2019thailand.com/
or call +66 2218 4566, +668 9444 3352.
SHARE