Congratulations to the team of Chula students from the Department of Food Technology, Faculty of Science, for receiving the 1st Runner Up prize from the FoSTAT–Nestlé Quiz Bowl (FNQB) on 15 June 2019.
The team members included Miss Chayanit Suechaicharoen, Miss Thitipa Thirawattanavong, Miss Thitirat Luangla-or, and Miss Natchaya Hanprerakriengkrai. The team are all 4th year undergraduate students supervised by of Assoc. Prof. Kanitha Tananuwong.
Organized by the Food Science and Technology Association of Thailand (FoSTAT), Nestlé (Thai) Ltd. and Bangkok Exhibition Services (BES) Ltd., FNQB is a national undergraduate quiz competition on food science and technology.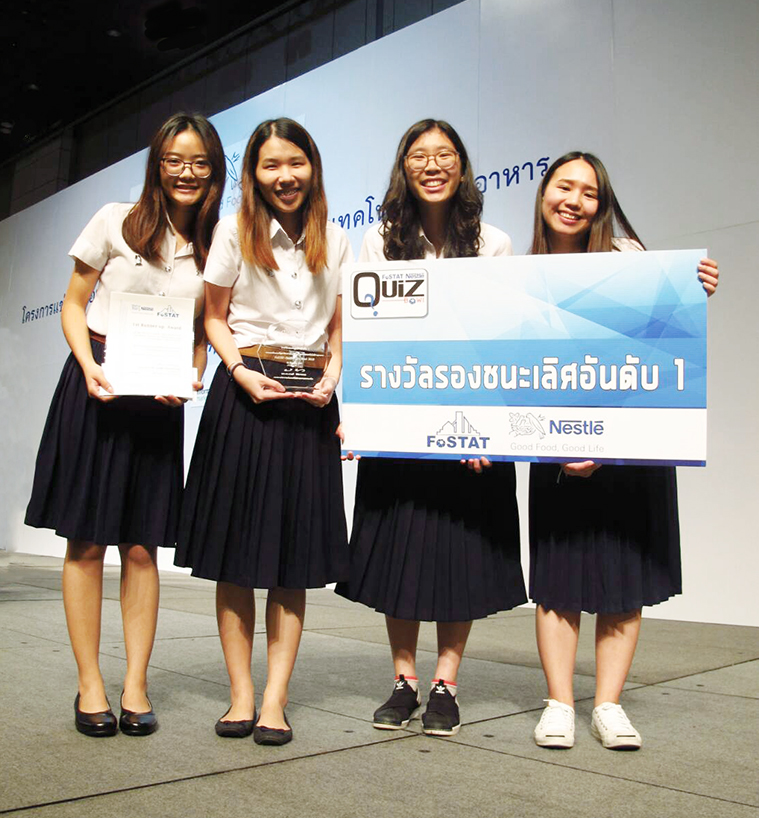 SHARE