The Office of Art and Culture, Chulalongkorn University, in collaboration with PlanToys, a leading manufacturer of wooden toys, will hold an interactive exhibition called "Forest of Play" at the Exhibition Hall, Office of Art and Culture Building, Chulalongkorn University.
By changing the exhibition space into a learning and playing area for children ages 1-6, the "Forest of Play" Exhibition will feature a variety of interactive activities, including Language & memory game, Early math play, Gross-motor play, Fine-motor play, Sensory play, Imaginative & Social play, Creative play, Music, and Colors.
This exhibition will help children to experience learning by play and release their imagination instead of learning only in conventional classrooms. Opportunities for play produce more effective results than memorization, resulting in both physical, intellectual, emotional and social development that is suitable for children.
Exhibition Dates & Opening Hours:
Dates: 11 July – 25 September 2019 (Free entry)
Opening Hours: Every day from 09.00 a.m. to 05.00 p.m.
Opening Reception: July 24, 2019
For more information, call 0 2218 3645
or visit Facebook: Chula Museum.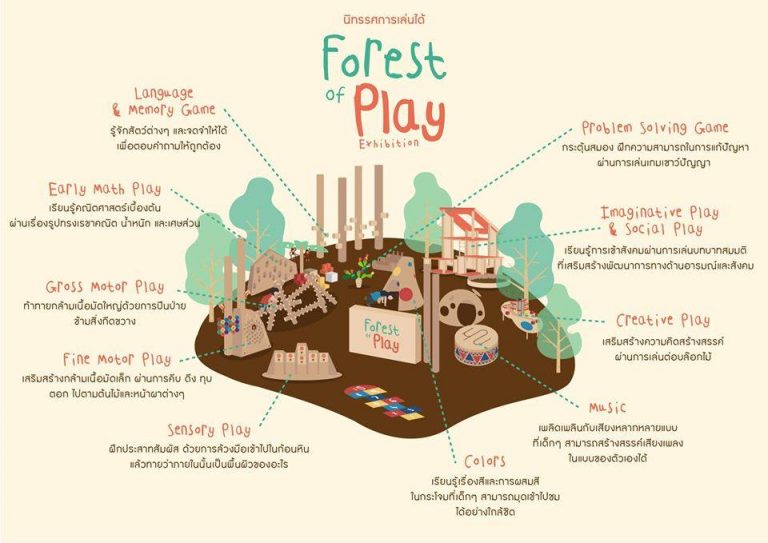 SHARE