Congratulations to the creators of Embaze® (Light activated resin-modified glass ionomer) and All-Zeal® (Light activated dental pit and fissure sealant-opaque type), two inventions that were recently placed on the Thailand Innovation list (May 2019) from the National Science and Technology Development Agency.
Embaze® is a resin modified glass ionomer (RMGI), which is used for lining or priming cavities before a filling is applied. It consists of the fluoroaluminosilicate glass powder, dimethacrylate monomer, polycarbonate copolymer and light sensitive substances. Specifically, fluoroaluminosilicate glass has high calcium and fluoride ions to help strengthen teeth.
All-Zeal® is a medical-grade resin coating that reduces tooth decay. The coating is applied to the pits and grooves of the chewing teeth, where food particles can easily lodge, leading to bacteria accumulation.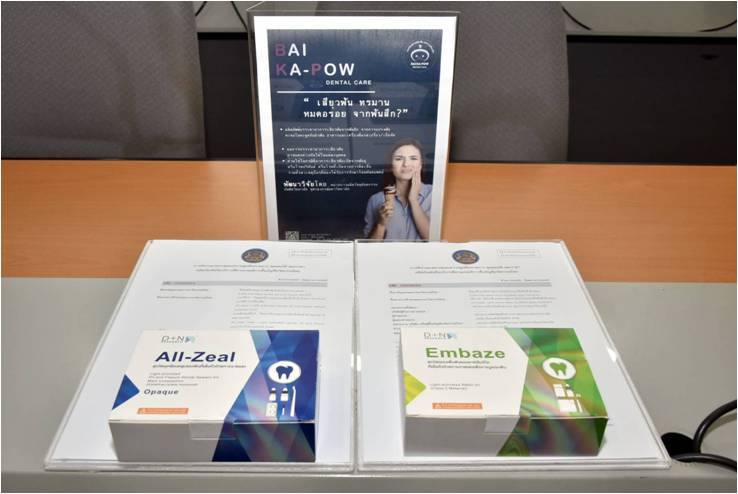 Both innovations are successful inventions from the 4Ds project group led by Prof Dr. Pasutha Thunyakitpisal and professors from the Faculty of Dentistry, Faculty of Science, Faculty of Veterinary Science, and Faculty of Pharmaceutical Sciences, in the Dental Biomaterials Science (Interdisciplinary) Program, Graduate School, Chulalongkorn University. With these innovations, Chulalongkorn University's researchers will continue on the quest to develop and research innovations for new dental materials, to help move Thailand's dentistry towards the Thailand 4.0.
SHARE