The sophomores of the International Program in Design and Architecture (INDA), Faculty of Architecture, Chulalongkorn University, in cooperation with AIS and MakerAsia Co.,Ltd, proudly present "IoT Garden", an interactive exhibition which combines digital technology and architectural design.
By using information from IoT (Internet of Things), including PM2.5, humidity, and noise measured in 12 Bangkok districts, the exhibition is a brilliant visualization of environmental data and communicates with the audience through the network of digital flowers in the garden.
The "IoT Garden" exhibit runs from now until 15 August 2019, from 10:00 a.m. to 10:00 p.m., at the AIS D.C., 5th floor, Emporium.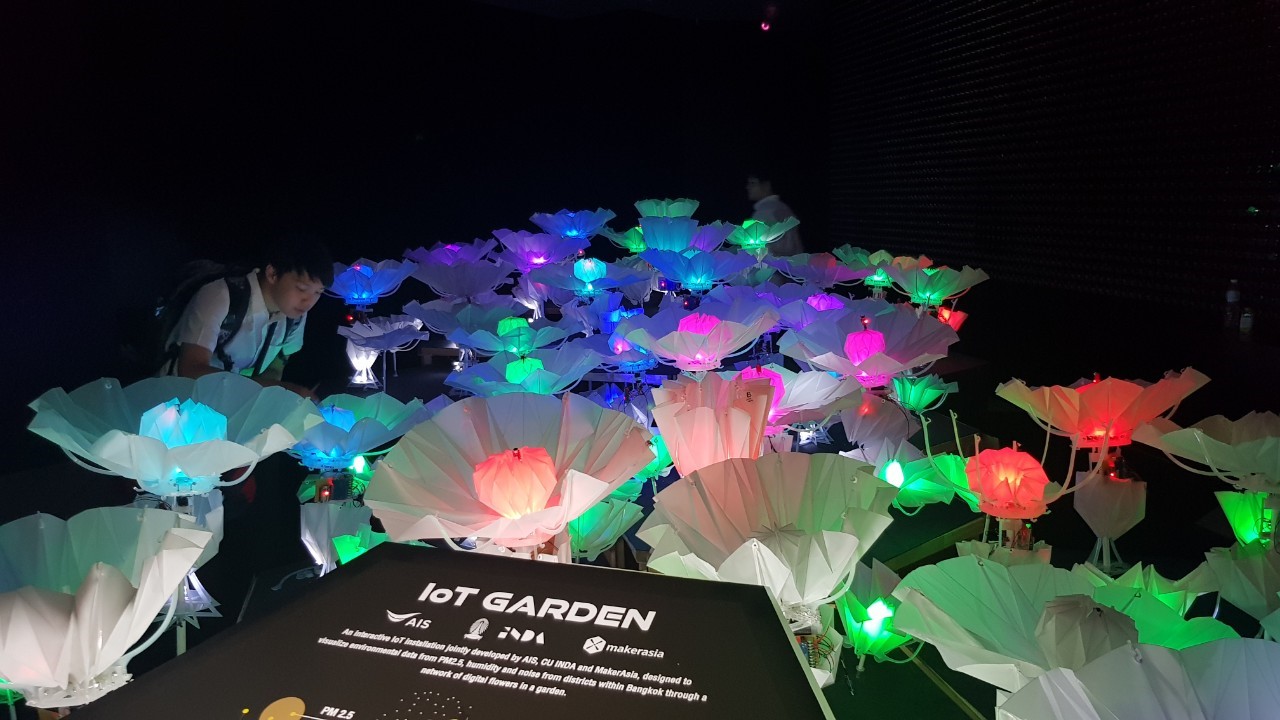 Photo credit: Facebook – INDA International Program in Design and Architecture
SHARE