The Office of Academic Resources, Chulalongkorn University, conducted the first trial of the Mobile Telepresence Robotics (MTR) at the University Library to answer questions, provide a tour of the library, and provide information about library activities and services that happened since September 2017.
The Mobile Telepresence Robotics (MTR) is a remote-controlled device that has wireless internet connectivity. The robot is programmed to provide virtual presence, enabling real-time interaction at any remote location with multimedia technology. The system can be remotely controlled through a web-based interface, using a computer, tablet, or smartphone.
Come experience the Mobile Telepresence Robotics service at the 1st floor, the Office of Academic Resources (Central Library).
For more information, visit https://drive.google.com/file/d/1-qwDRY0MGYqt3g-UZJtFZUvusJBo8QHJ/view?usp=sharing  or https://pulinet.oas.psu.ac.th/index.php/journal/article/view/354/354.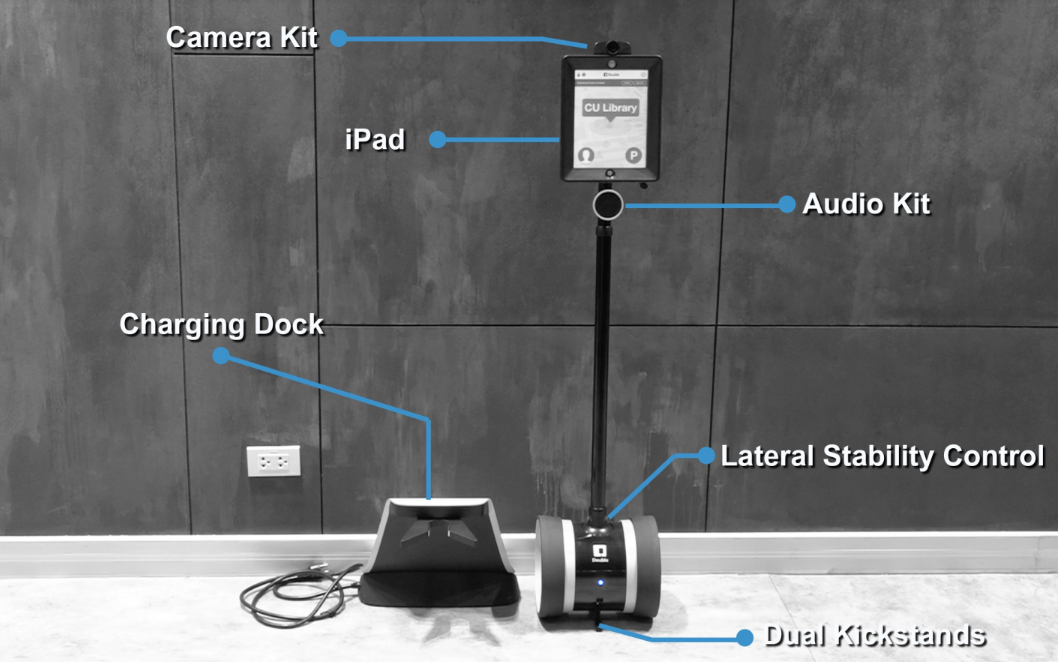 SHARE