Congratulations to the creators of the Bang Nong Saeng Kindergarten, for receiving the Opinion Prize and Jury Mention from the International FAD 2019 Awards, in Barcelona, Spain.
Led by Pau Sarquella and Carmen Torres, architects from Barcelona who have been teaching at INDA for over three years, the project included a group of 21 talented INDA students and is a part of the Design Build for Community, a program co-sponsored by the International Program in Design and Architecture (INDA) at Chulalongkorn University (Bangkok) and Mitsubishi Elevators Thailand. The annual program focuses on providing new communal spaces to underprivileged communities, mainly in rural Thailand. A special attention is given to the design process with community participation.
The challenge of the project was to create a balance between the available budget and the functionality the school requires. The team ended up with a 380 sq.m. new building for the kindergarten, with a set of modular roofs, designed to grow over time depending on the needs of the school and future donations. The project was completed in October 2018.
The highlight of the project was the students' exposure to social exchange, since the entire design team temporarily relocated from Bangkok to Dum Yai, Ubon Ratchathani, during the construction process. They spent time with the teachers, the school children, and the locals, creating a collaborative, intergenerational and international environment with a constant exchange of experience and knowledge.
The FAD Award has been rewarding the best of Barcelonese, Catalan and Iberian architectural works since 1958. The International FAD Awards recognizes quality architectural projects in the Iberian Peninsula and other places of the world.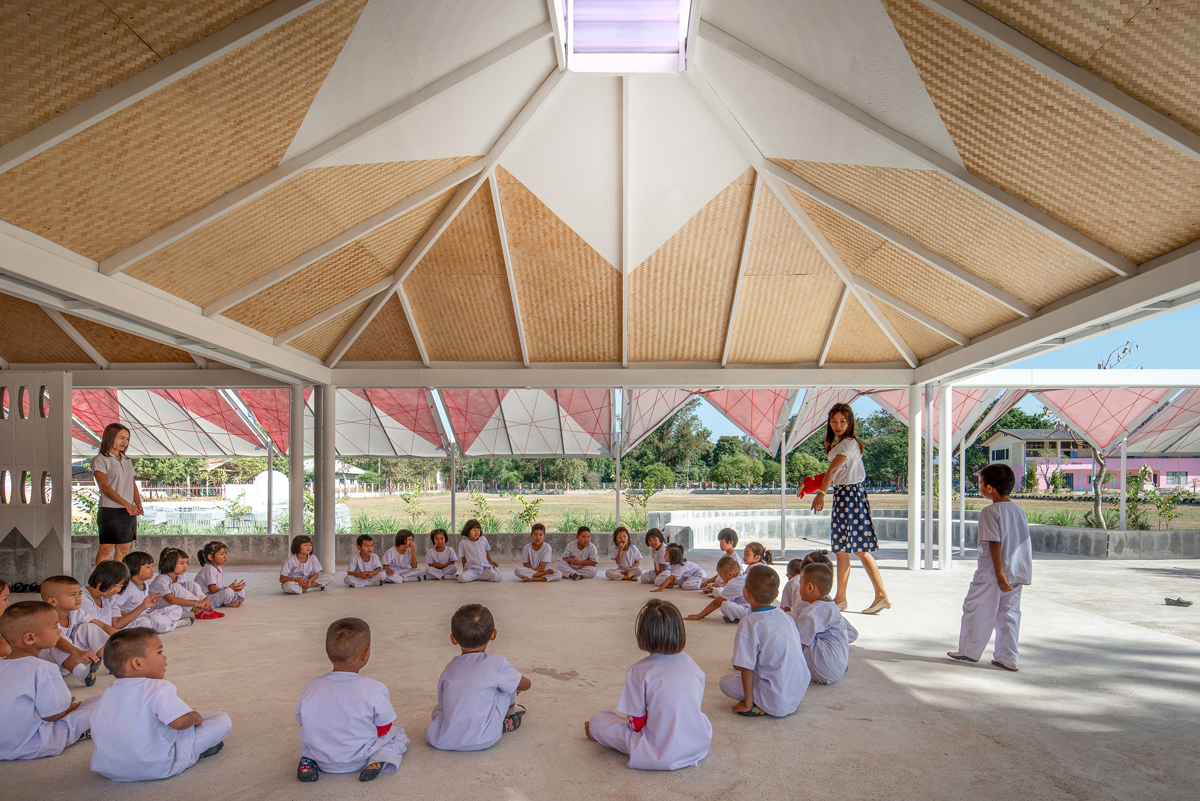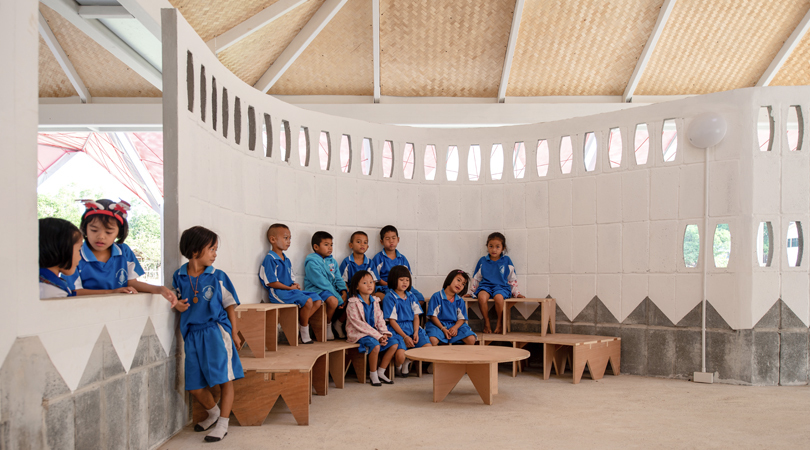 SHARE