The Health Sciences Service Unit, Faculty of Allied Health Sciences, Chulalongkorn University, is providing affordable blood-testing service to the public, Monday – Friday from 7:30 a.m. to 03:00 p.m. (no lunch break). No pre-registration and appointment are necessary.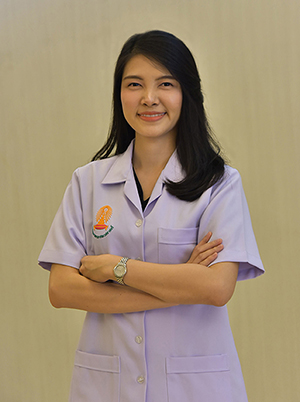 Dr. Natchaya Vanwong, lecturer of the Faculty of Allied Health Sciences, Chulalongkorn University, explained that service recipients do not have to fast before most blood tests, except when checking for the level of glucose (sugar) and cholesterol, which requires fasting for 8 to 12 hours beforehand. Women 5-7 days after the menstrual cycle should postpone urine tests. For convenience, the blood test results can be received in person or be sent via e-mail, LINE, post or fax.
Dr. Natchaya also emphasized that the blood test service is available to all. Having a blood test done is one way to reduce the risk of diseases, or receive early detection and effective treatment, since many diseases show no symptoms or warning signs.
The fees for the service are based on the price list from the Comptroller General's Department, with no additional costs, such as fees for facilities, doctors and nurses. The service was launched under two important considerations: to keep the service affordable and flexible. The blood sugar test, for instance, is only 40 Baht, which is an amount working people, retirees and students can afford. In addition, the receipt can be reimbursed following the Civil Service Regulations.
In the future, the Health Sciences Service Clinic plans to expand services and add a phone application for sending results, checking test history, and making individual appointments.
Besides the blood test service, the clinic provides a variety of health screening programs, including Pre-Marriage Check Ups, Iron Deficiency Anemia tests, and Menopause Tests. With a fully functional and standardized medical laboratory, medical analysis and reports are linked with the laboratory information system (LIS). The laboratory is certified to international standards, complete with the ISO 15189 and ISO 15190.
Special discounts are available for the CU community, with 10% off for faculty and staff and 5% for students.
For more information, call 0-2218-1102
http://www.ahs.chula.ac.th/newweb/index.php/th/unit/hssu/14-sample-data-articles/215-bloodcheck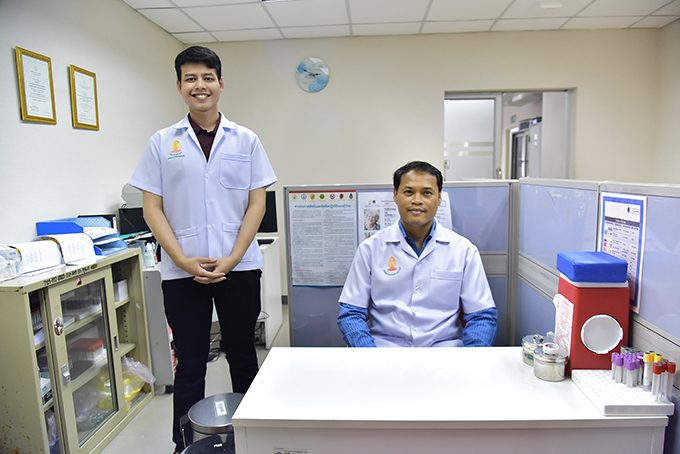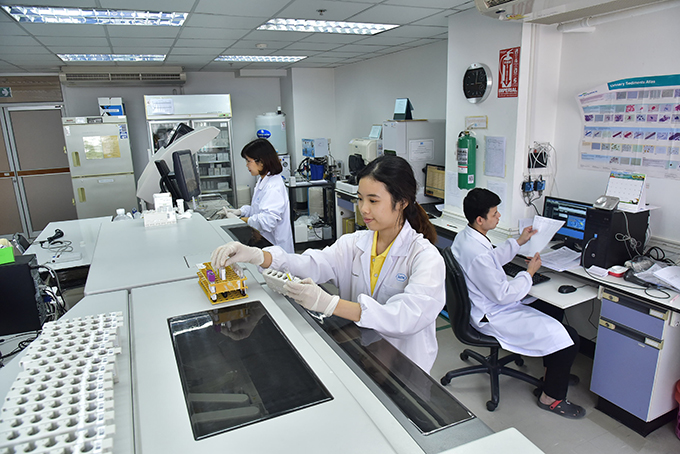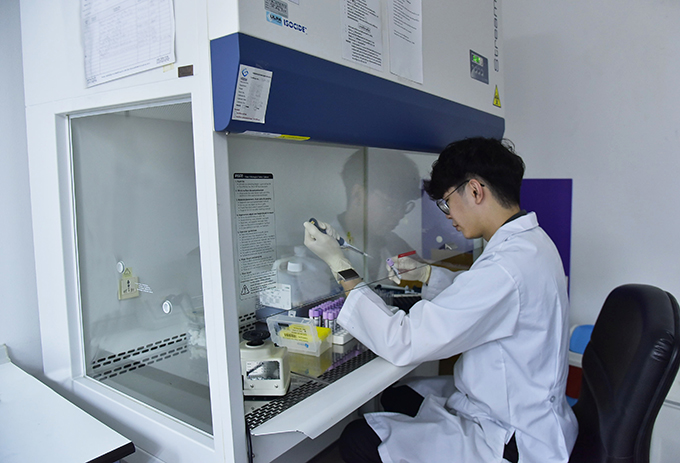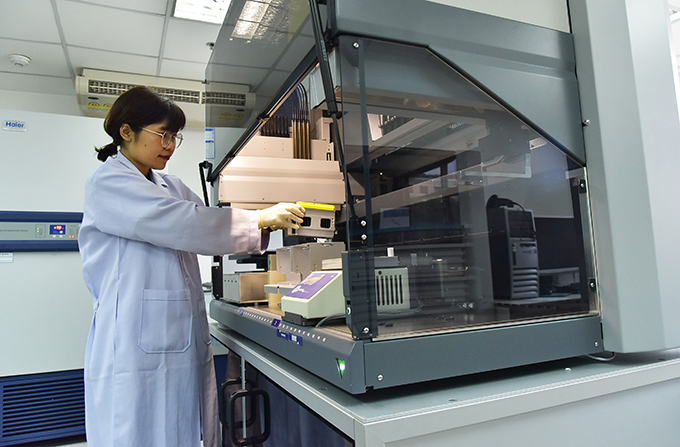 SHARE