The results of the 2019 UI GreenMetric World University Ranking are out and Chulalongkorn University was ranked 84th in the world and 3rd in Thailand for sustainable and green campus. Chula also topped the Thai university list in three major categories, including Energy and Climate Change, Waste Management and Education and Research.
The UI GreenMetric World University Ranking was set up by Universitas Indonesia to promote sustainability in higher education institutions worldwide. Universities can share their experience and practices on sustainability issues. This year, 780 universities across the world participated in the UI GreenMetric World Rankings, with up to 37 universities from Thailand. The three top universities in Thailand are Mahidol University, Kasetsart University, and Chulalongkorn University.
The UI GreenMetric rankings are based on six criteria, including Setting and Infrastructure (15%), Energy and Climate Change (21%), Waste Management (18%), Water Usage (10%), Transportation (18%), and Education and Research (18%).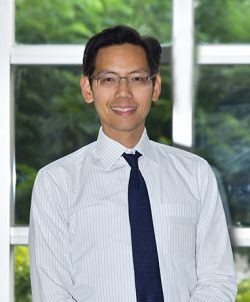 Mr. Korb Limsuwan, Head of Energy and Environment Unit, Office of Physical Resources Management, Chulalongkorn University, said that due to continuous efforts to make operations more efficient, Chula is now at the top in three categories: Energy and Climate Change, Waste Management, and Education and Research.
For the past few years, efforts have been made in the ranking criteria. First, on the issue of energy management, CU's emphasis has been on efficiency, including the use of energy-saving equipment and renewable energy. For waste management, the Chula Zero Waste, considered as one of CU's most successful "green" projects, has raised waste management awareness in the CU community, as well as in society. Also, in education and research, CU has provided funding to various research that supports environmental sustainability, including evaluations of the Carbon Footprint and the Sustainability Report, which began in 2013. For infrastructure, although there are space limitations within the city center, efforts are being made to find ways to increase green space. Currently, the CU campus is surrounded by more than 200 buildings and supports teaching and research activities for more than 45,000 students and staff. Finally, in the field of ​​water management, there are restrictions on area for development. Therefore, the use of tap water and in-building wastewater treatment systems become a necessity.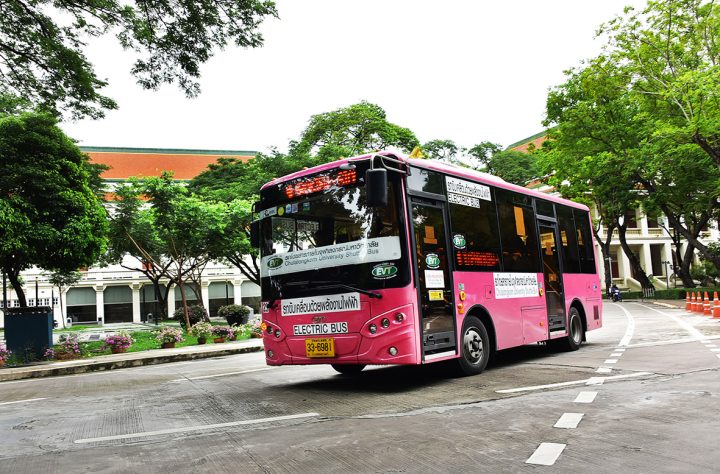 Mr. Limsuwan added, "Regarding the environmentally friendly transportation system, CU has done well with the implementation of the university's master plan. We now have four parking buildings that help reduce traffic and air pollution, as well as other environmentally friendly options to travel on campus, such as the electric-powered Chula Pop Bus, covered walkways for pedestrians, and the transportation network, including CU Bike, CU Toyota Ha:mo and Muvmi. .
Despite space limitations, Chulalongkorn University continues to work towards becoming a fully sustainable green university. In the future, CU aims to focus on the quality of the environment and CU community engagement by raising awareness, especially for students.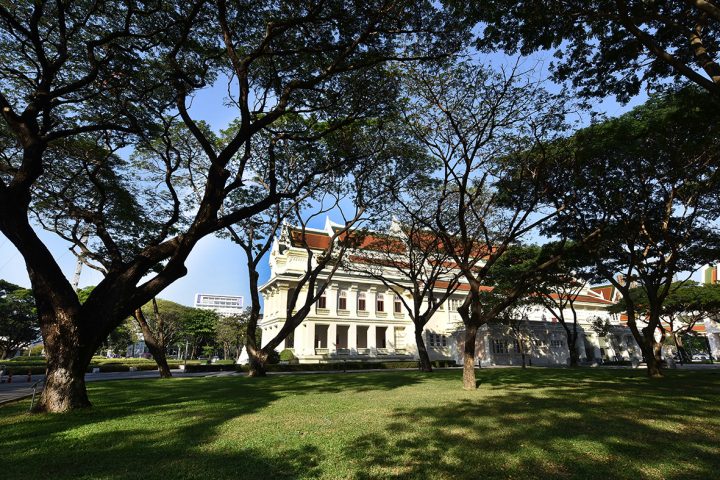 "The green university rankings by UI GreenMetric is a good indicator, because we can benchmark our performance and gauge ourselves with others. More importantly, it helps to raise everyone's awareness and collaboration to make Chula become a more sustainable and green university", concluded Mr. Limsuwan.
For more information about the 2019 GreenMetric University Rankings, visit https://greenmetric.ui.ac.id/.
SHARE