Chulalongkorn University Platform for Aging Research Innovation (Chula ARI) proudly presents the rehabilitation robots, "Robot-Mediated Motor Therapy", to the Medical Development Clinic and Klang Hospital (also known as Bangkok Metropolitan Administration General Hospital) for patients with impaired physical mobility.
On December 13, 2019, Professor Dr. Kiat Ruxrungtham, Vice President for Research and Innovation; Professor Dr. Vipan Prachuabmoh, Dean of College of Population Studies; Assoc.Prof.Dr. Krisna Piravej and Ms. Pranee Whaenthongkam presented the robots to Dr. Theerapol Topanthanont, Director General of the Department of Medical Services, and Dr. Petpong Kumjornkijjakarn, Director of Klang Hospital.
The robots, coined "Robot-Mediated Motor Therapy", is a product from the Chula ARI Project. Having passed the medical ethics test, the robots can help rehabilitate the physical fitness for patients, the body and brain of the elderly, as well as enhance the work efficiency of physical therapists. More importantly, patients will be able to access this new technology at an affordable price, which is 10 times cheaper than imports.
Jointly developed by the Faculty of Medicine and the Faculty of Engineering, the rehabilitation service is divided into two sections. In the first section, called 'Exercise', patients do specific exercises under the supervision of medical personnel to restore strength and mobility through custom rehabilitation programs. The second section, the 'Game', is developed to help make the rehabilitation process more interesting and keep patients focused.
In the future, the Chula ARI project plans to deliver rehabilitation robots to more hospitals, helping to care for the aging society.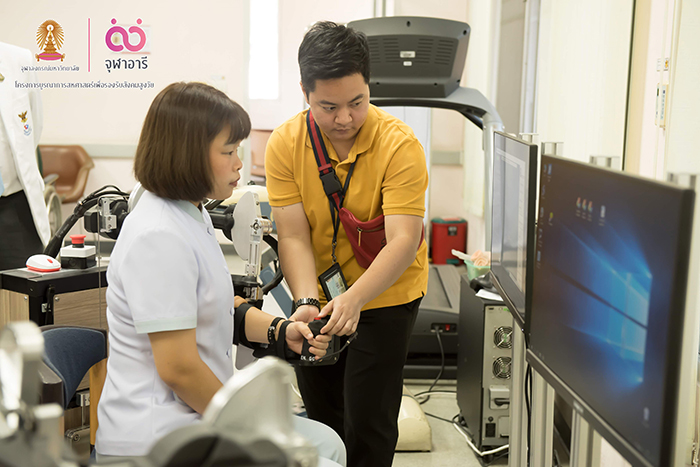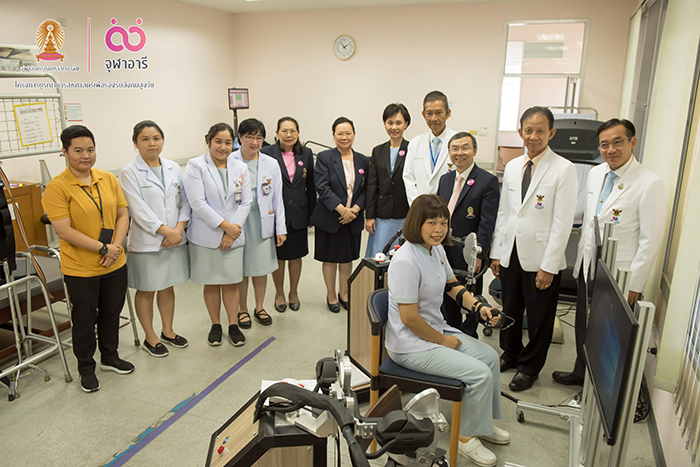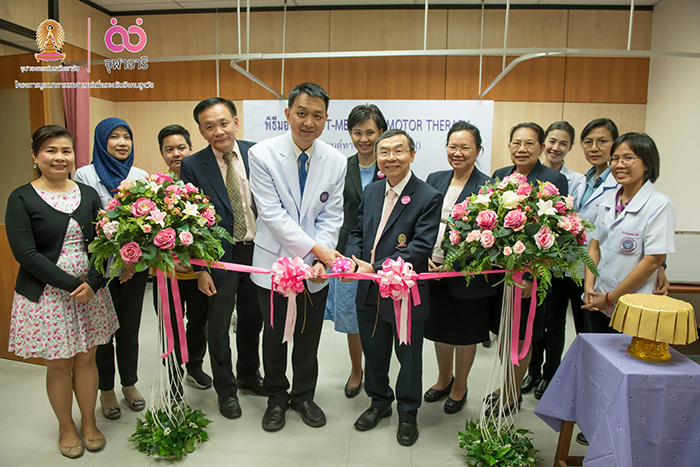 SHARE