New Year celebrations of the Gregorian calendar has passed, but for Chinese people and Thai people of Chinese descent, the Chinese New Year is just around the corner. This year, Chinese New Year will be celebrated on January 25th and although it is not observed as a public holiday in Thailand, Thai-Chinese people look forward to the celebration of this holiday as it is a time for family gatherings, worship of deities, and paying respect to deceased ancestors.
Associate Professor Dr. Miao Rong, Director of the Confucius Institute at Chulalongkorn University explains, "In Mainland China, Chinese New Year is called "Chūnjíe" which translates to "Spring Festival". Chinese New Year marks the end of the winter season and the beginning of the first planting season on the Chinese lunar calendar."
Dr. Miao Rong added, "Since ancient times, the Chinese society has been an agricultural society. Chinese New Year is a period that farmers are free from work and everyone in the family can gather together and rest. For this reason, Chinese New Year is known to be a time for family and reunions."
Although family remains the core Chinese New Year, the traditions of each family, culture, or even territory in China is quite different. Associate Professor Dr. Miao Rong adds, "Many beliefs and activities celebrated during the Chinese New Year between Chinese and Thai-Chinese people are different. The meaning of Chinese New Year and its relevance to each family is distinct. Even the recognition of Chinese New Year for people in the past versus the present is varied. For example, some Chinese people no longer eat vegetarian dishes or worship deities during the Chinese New Year, as their faith may have changed from Buddhism. Although they may still burn silver and gold joss paper for ancestors."
The Chinese New Year festival that Thai-Chinese descendants are familiar with is usually celebrated within a span of three days: Spring Festival's Eve (Day of Spending), Spring Festival (Day of Worshipping), and Day of Rest.
In China, the government has decreed Chinese New Year as a 7-day public holiday. The festivities are also divided into three parts:
The Preparations –the days for shopping for necessities, food, and cleaning the house to prepare for the new year.
The Day Before Chinese New Year – the day for family members to burn gold and silver joss paper for their deceased ancestors, pay respect to elders, and enjoy meals together. This is the start of the public holidays.
The Chinese New Year – a period of time off from work to rest and travel.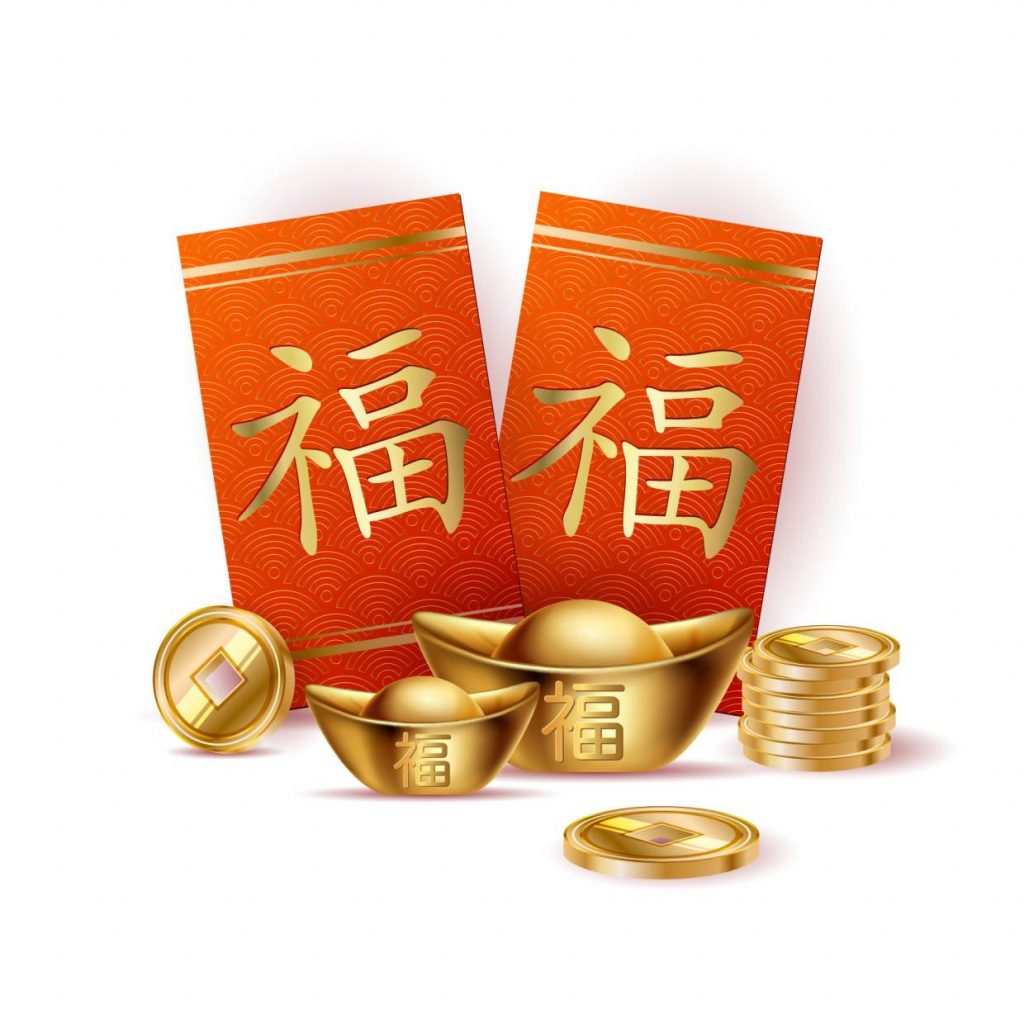 "The Thai-Chinese people are familiar with "ang-pao" or "hóngbāo", which means red envelope. The young usually receive red envelopes from parents, grandparents, or elders. The red envelopes are also called "yāsuìqián", or "money to get rid of evil spirits". Chinese people believe that during Chinese New Year, evil spirits will come to visit homes and kidnap children. Thus, adults will hand out red envelopes with money as protection from devils or light firecrackers to scare them away." Dr. Miao Rong explains that the idea of "hóngbāo" has now been upgraded through technology and can be sent virtually via a feature on WeChat, which is fast, convenient, and have become more widespread.
"Thai-Chinese people believe that during Chinese New Year, one is not allowed to sweep or clean the house, as their luck and fortune will be swept and money will be leaving the home. But for Chinese people, they are allowed to clean the house but cannot remove any belongings – even trash, out of the house. The belief is that every item in the house is a valuable asset. All wait for the 5th-day celebration to pass before they take out the trash."
Thai-Chinese people believe it is good luck to wear red or brightly-coloured shades on Chinese New Year. But for Chinese people, the colour of the shirt does not matter as long as the shirt is brand new. "Chinese people in the provincial areas tend to wear red as it has a good meaning, whereas Chinese people in the city have adapted to the trends", says Dr. Rong. "In the past, Chinese people were fairly poor, so the Chinese New Year is the only occasion when they will get to splurge on clothes and eat good food. Thus, they would place much importance on this holiday. Whereas the newer generation of Chinese people do not place as much importance as they can now splurge on new clothes and eat good food anytime."
The taboos and superstitions also vary depending on which part of China one is from. Some areas of China believe one should refrain from cleansing the body during the holiday. Some areas forbid the use of sharp objects, while others believe it is a taboo to do hard work during this time. "But one similar belief among all Chinese people is to refrain from cursing or speak inauspicious words.", says Dr. Rong. A concept that is also observed by Thai-Chinese people.
Although the traditions of Chinese New Year have changed through time and modern Chinese people are no longer strict about the customs, one tradition that still remains the same is the importance of family and paying respect to the ancestors. "Family is still the core of Chinese New Year", notes Dr. Rong. She shares briefly about some traditions she tries not to miss during the holidays, such as having a big meal with family, visiting the elders, and burning gold and silver joss paper for deceased ancestors." Although in some years she may miss spending Chinese New Year with her family in China, she still tries to gather with other professors at the Institute to celebrate, as they have become her family away from home.
Lastly, during this auspicious holiday, the President of Chulalongkorn University, Dr. Bundhit Eua-arporn, would like to wish all readers a healthy and successful Chinese New Year.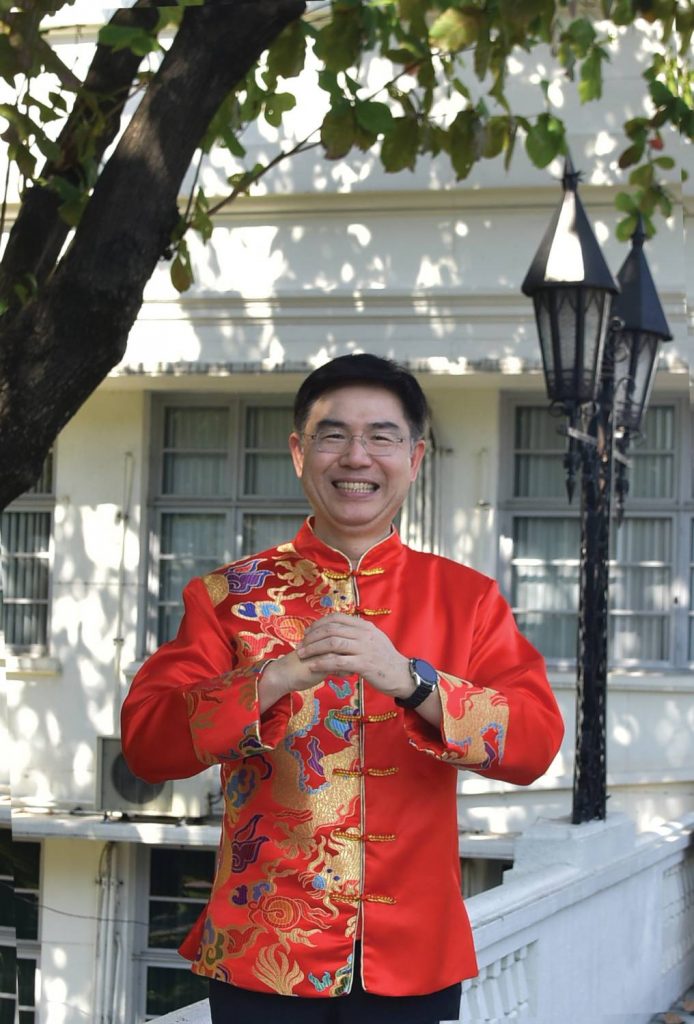 The Confucius Institute at Chulalongkorn University is a centre for cultural contributions and continues to serve as a network between Thailand and China. The institute offers Chinese-language courses, cultural activities, and recommendations for studying in China. Interested persons are welcomed to visit and learn more about China. For more updates, please visit https://www.facebook.com/confucius.chula/ or search WeChat: gh_a43e1ff235b0.
SHARE