The Faculty of Veterinary Science, Chulalongkorn University, in cooperation with SCG Cement Co Ltd. and the Department of Marine and Coastal Resources, Ministry of Natural Resources and Environment, have joined to develop advanced materials for coral larval settlement and natural coral planting by using a '3D Cement Printing Technology'.
With the molding technology from SCG Cement Co. Ltd., new artificial coral models as an augmented reality can be created by using recycled crushed concrete as a 40% substitute for limestone. The collaborative project includes the study, research, and development of material designs, in accordance with academic principles. The goal is to restore the balance and enhance the sea fertility of Thailand's marine ecosystem, as well as maximize the benefits to society and environmental sustainability.
The 3D-printed coral reef will be installed in 3 areas, including Racha Yai Island (Phuket province), Koh Tao (Surat Thani province), and Koh Si Chang (Chonburi province). The pilot project is set to finish within May 2020.
Professor Dr. Roongroje Thanawongnuwech, Dean of the Faculty of Veterinary Science said that the conservation, restoration and management of marine and coastal ecosystems is a complex mission, so it is necessary to support the project with academic knowledge. The restoration of coral reef ecosystems can be done in many ways. One is to make a physical restoration, such as creating a coral larval settlement or an artificial coral that can improve a damaged area back to its natural condition. For this reason, the application of 3D-printed materials for coral reefs restoration is one of the most efficient ways to enhance a marine ecosystem's rehabilitation.
The Veterinary Medical Aquatic Animals Research Center (VMARC), Faculty of Veterinary Science, Chulalongkorn University, also provides academic support related to coral reefs, as well as follow ups and collects experimental resources to study and use the data to develop more suitable materials for the future.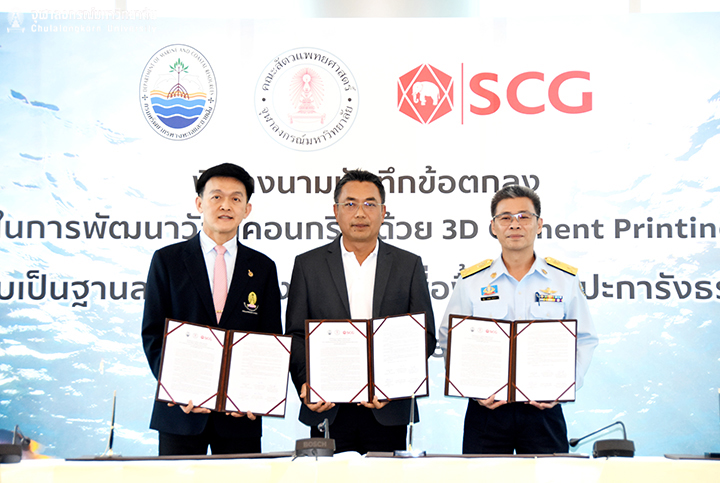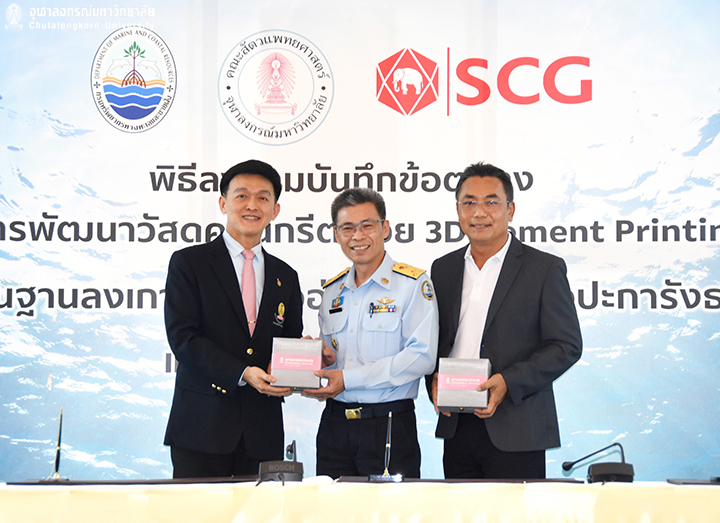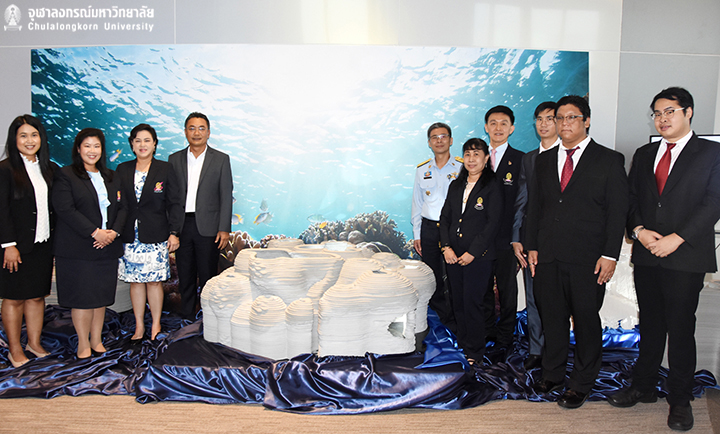 SHARE