Author: Supawan Pipitsombut
The UN Sustainable Development Goals (SDGs) are a collection of 17 long-term goals aimed to tackle social, cultural, and economic issues globally. The goals have served as a foundation for policy making at the national and organisational level and is recognised by countries around the world.
Chulalongkorn University has acknowledged the UN framework and created a website (www.sustainability.chula.ac.th) to share the sustainable initiatives implemented at Chulalongkorn University.
Professor Dr. Pirongrong Ramasoota, Vice President for Social Outreach and Global Engagement points out that Chulalongkorn University has an advantage of promoting sustainability, both in terms of quality and quantity. The community at Chulalongkorn University, whether it be faculty members, staff or students, are either directly or indirectly involved with practising measures to support the SDGs. The University has developed a sustainability agenda as follows: Teaching and Learning, Research and Innovation, Policy and Operation, and Outreach and Engagement.
"In the last 3-4 years when CU decided to integrate the SDGs into the University's vision and strategy, it has raised the level of management to align with international standards. These goals have also allowed for the faculty and staff to think for the future. We're not only talking about 5-10 years of preparation, but we want to look into the quality of life of the community for many generations to come", says Professor Dr. Pirongrong.
The road to a Sustainable University begins with the development of a strong physical system. In the past 1-2 years, the University has focused on environmental management and resources, and expanded into many new functions in order to achieve goals. A few of the initiatives include using clean energy by running electric-powered minibus (popularly known as Pop Bus), and ride-sharing systems like Ha:mo and Muvmi. The success of these initiatives has proven to be a solid starting point to move forward into a Green University and become a part of the Sustainable University Network: SUN.
Professor Dr. Pirongrong thanks the University's internationally recognised published research and citations by Elsevier for a good portion of its sustainability achievements. Some of the goals tackled include:
SDG #3 (Good Health and Well Being) – In the past 5 years, Chula has published over 3,136 researches in this category
SDG #7 (Affordable and Clean Energy) – From the year 2014 – 2018, Chula has published over 395 references internationally
SDG #13 (Climate Action) – Another category that Chula excels in
Apart from published researches, there are also a handful of faculty members that have made an impact on the community, such as Associate Professor Dr. Suchana Chavanich, Department of Marine Science, Faculty of Science, Chulalongkorn University, who was appointed as the Sustainable Ocean Ambassador from AFMA – FAO Annex. The selection was made based on her prominent role and development efforts in marine biodiversity and micro-plastics in the food chain.
To support SDG #11 (Sustainable Cities and Communities), the University built the CU Centenary Park, which has literally turned into "a breath of fresh air" for the community. In the past few years, the University has also taken measures to foster SDG #12 (Responsible Consumption and Production) by launching the Zero Waste project. Since it started almost 3 years ago, CU has helped reduce over 100 tons of waste.
In line with SDG #16 (Peace and Justice Strong Institutions), Chulalongkorn University actively participates in campaigns to promote peace and justice. In more recent events, the University had the honourable opportunity to host Pope Francis as a key speaker during the "Building Bridges for Peace and Understanding"event.
Lastly, Professor Dr. Pirongrong explains, "The major obstacle that is keeping us from achieving the goals as a community is education. A lot of people are still unaware of what the SDGs stand for and do not believe it is their 'duty' to act upon these goals. Most think that they already have enough responsibilities in their daily lives. However, one thing we must never forget is that part of our 'duty' is to also help create a sustainable planet".
"The main principle of SDGs is to first think of humankind, under the concept of 'leaving no one behind'. The referenced 'no one' does not only refer to marginalised people, but also includes the future generations. It is unfair for them to be affected by our actions", says Professor Dr. Pirongrong.
For those interested in learning more about the sustainable community at Chulalongkorn University, visit SDGs at www.sustainability.chula.ac.th. The content features 3 key sections:
Sustainability Agenda
SDGs
Case Studies
The work featured on the website are research and work that the University has implemented over the years, propelled towards sustainable social development, whether it be the policy, research, innovation, teaching and learning, or making connections to further the development of the initiatives.
17 SDGs
The development of industries, science, and technology have greatly affected and damaged global resources. To ensure the success of the Millennium Development Goals, during the years between 2000 – 2015, the UN came up with a set of development goals, each focused on a conceptual framework that measures development in terms of economic, social, and cultural development. Referred to as the Sustainable Development Goals (SDGs), these 17 goals are expected to be fulfilled within a 15-year period, from September 2015 to August 2030.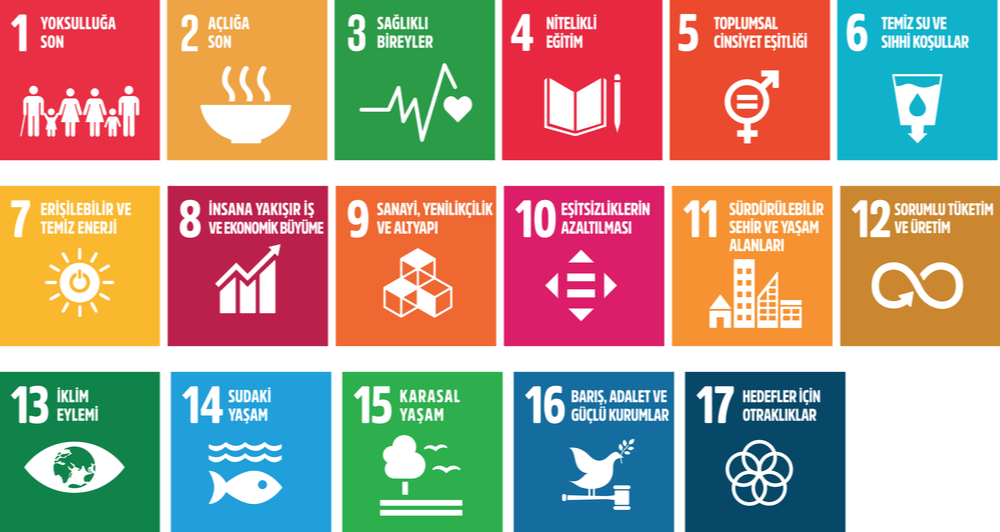 SHARE