Prompted by the rapid spread of the novel coronavirus (COVID-19) and the climbing number of infected cases, Chulalongkorn University has moved to full-scale online learning since 16 March to reduce risks from infection for students and teaching staff.
Although online learning is relatively new to many teachers and students, they are becoming more adept at this new learning experience which is an important step towards digital transformation of the educational environment.
The following examples are collected from Facebook posts of various Ajarns from different Faculties around Chulalongkorn University.
"We practice the use of Zoom in small working groups for the course Explore the World in which more than 400 students enrolled in six classes. Everything went smoothly with the only hindrance being the Wifi and Internet connection. Students are even faster learners than the teachers," said Associate Professor Dr. Kuntinee Maneeratana from the Department of Mechanical Engineering, Faculty of Engineering. (From her Facebook post on 13 March 2020: https://www.facebook.com/groups/152294465890567/permalink/158491828604164/)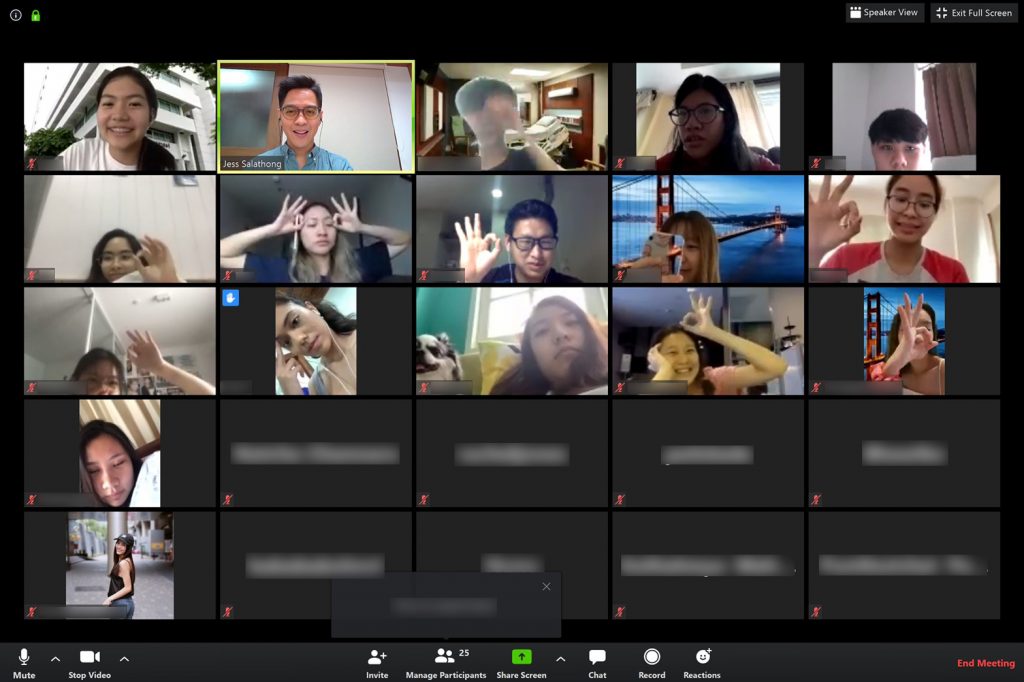 "Reporting from our online class. All international students in the Communication Management Program used Zoom this morning. It was very convenient. Powerpoint files were shared easily. We had great attendance and superb interaction," said Dr. Jessada Salathong of the Faculty of Communication Arts, Chulalongkorn University. (From his Facebook post on 13 March 2020: https://www.facebook.com/AjarnJess/posts/2578405145765164)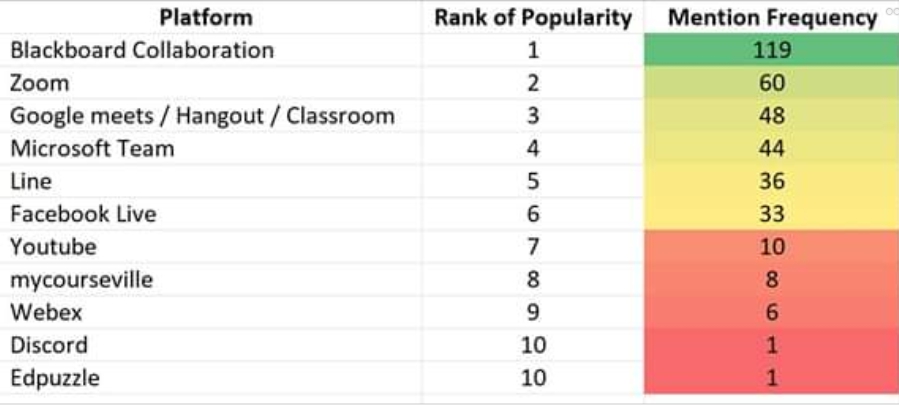 In addition, some professors also looked into online learning behaviour of their students as base-line information for further planning and decision-making. Dr. Isariya Suttakulpiboon of the Department of Statistics, Faculty of Commerce and Accountancy, had these findings from 198 samples of students (90 per cent of them are undergraduate students):
Students mainly use two tools (mobile phone and tablets)
Most students access Internet via their mobiles and their residential WiFi.
Students have to log in to two platforms for their online classes.
Online learning tools mostly used by students are Blackboard, Zoom, Google Hangout/Meet/Classroom, in that respective order
For the time being (16 March), students could learn online for more than 50 per cent of the enrolled courses. Yet, they still feel they need to come to campus for other reasons. (From his Facebook post on 16 March 2020: https://bit.ly/2UgnbIn)
SHARE