In response to the spread of COVID-19 in Thailand, the Physical Resources Management at Chulalongkorn University has taken measures to prevent the spread of COVID-19 on campus.
All common areas are being cleaned with alcohol and disinfectants before and after use. These areas include:
• Classrooms
• meeting rooms
• restrooms
• hallways and
• high-touch surfaces (elevator buttons, door knobs, handrails, tables, chairs, microphones, electrical switches, and audiovisual equipment)
Additionally, the University has placed alcohol gels in the entrance areas to encourage students and faculty members to frequently sanitize hands before entering the premises.
The cleaning procedures for the common areas are:
University Buildings
Disinfect common public areas and high-touch surfaces shared by faculty members, students, and visitors around the campus, such as in the auditorium, walkways, stairs, elevators, tables, microphones, doors and doorknobs.
Clean the classrooms after every use.
Disinfect elevator buttons and inside the elevator hourly.
Place alcohol gel dispensers in every meeting room and at various locations in buildings.
Place alcohol gel dispensers in every restroom.
Check visitors, for fevers, before entering buildings (for entry to Boromrajakumari Building, please proceed to Maha Chakri Sirindhorn Building).
Canteen
Place alcohol gel dispensers in the canteen area.
Disinfect all doors and handles.
CU Public Transportation
Clean all CU public vehicles during the re-charge stops at the electricity station. (At least 3 times/vehicle /day)
Clean handles, poles, chairs, and doors with alcohol and antiseptic solutions.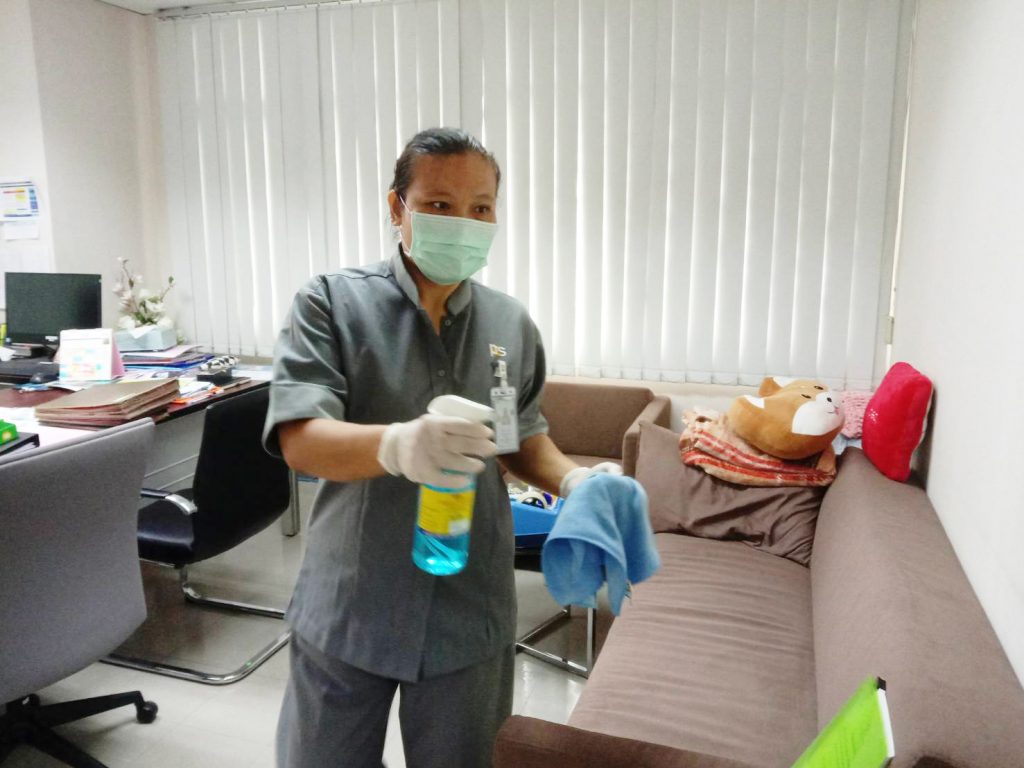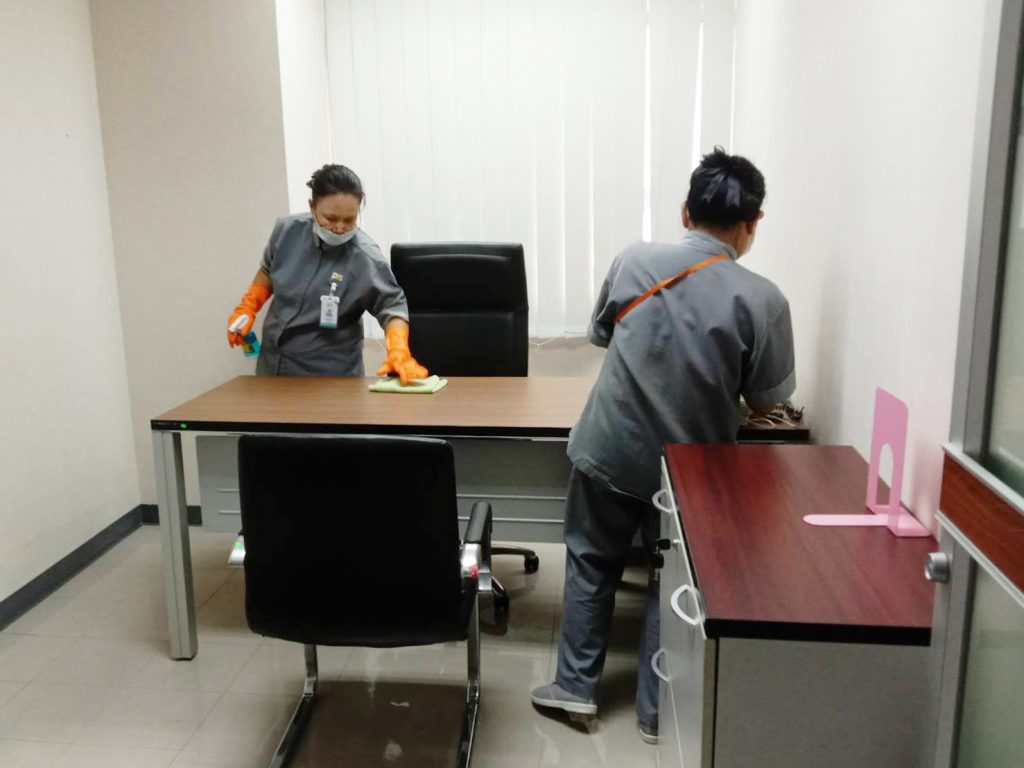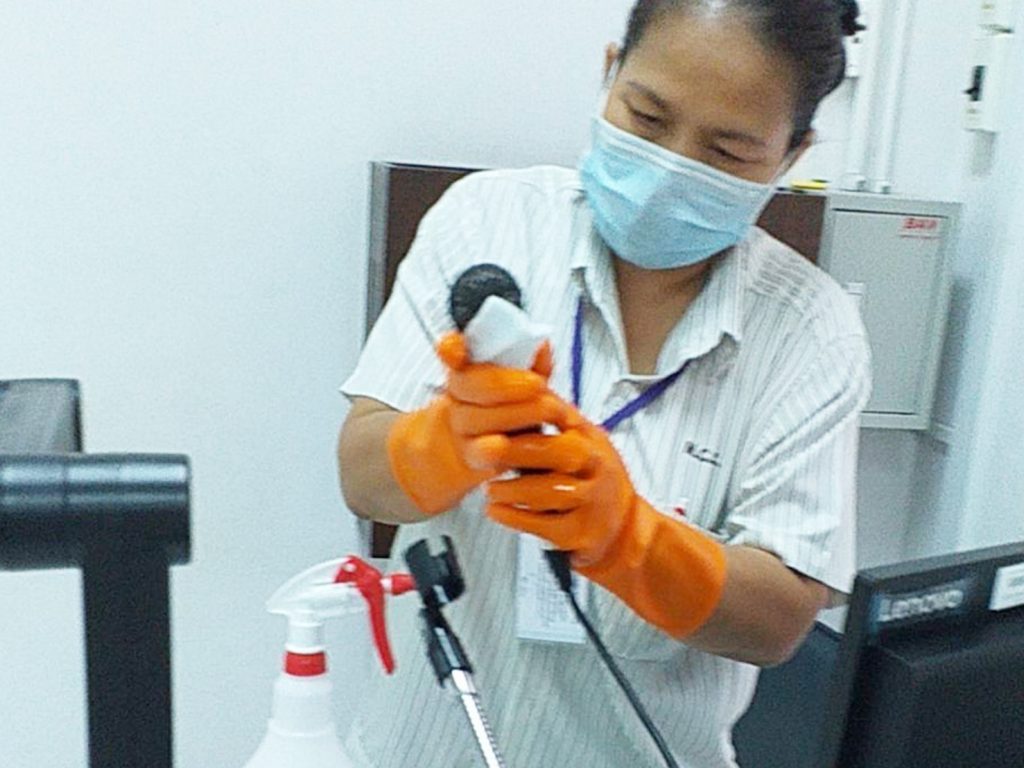 SHARE