On Monday, March 30, 2020, Professor Dr. Bundhit Eua-arporn, President of Chulalongkorn University, presented the "Chula COVID-19 Strip Test Service", a quick preliminary screening COVID-19 test to H.E. General Prayuth Chan-o-cha, Prime Minister of Thailand, to provide screening tests for people who are at risk of COVID-19 infection.
Professor Dr. Narin Hiransuthikul, Vice President for Strategy, Planning and Budgeting, and Associate Professor Dr. Natcha Thawesaengskulthai, Vice President for Innovation & New Development, together with university executives, researchers and Dr. Panachit Kittipanyangam, President of Thailand Tech Startup Association, also joined as witnesses.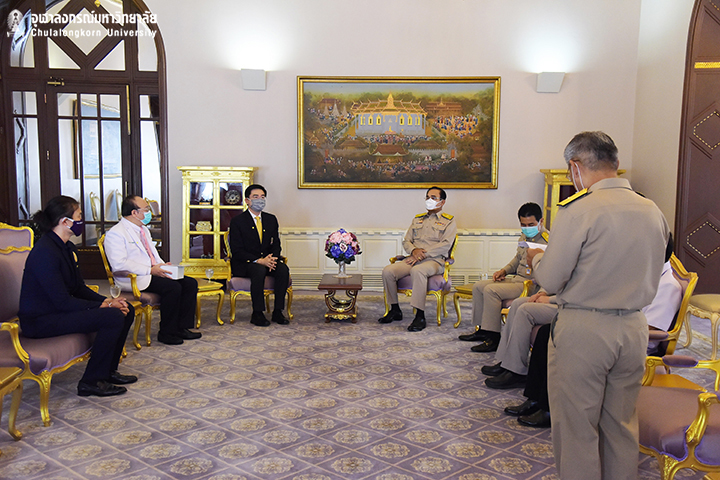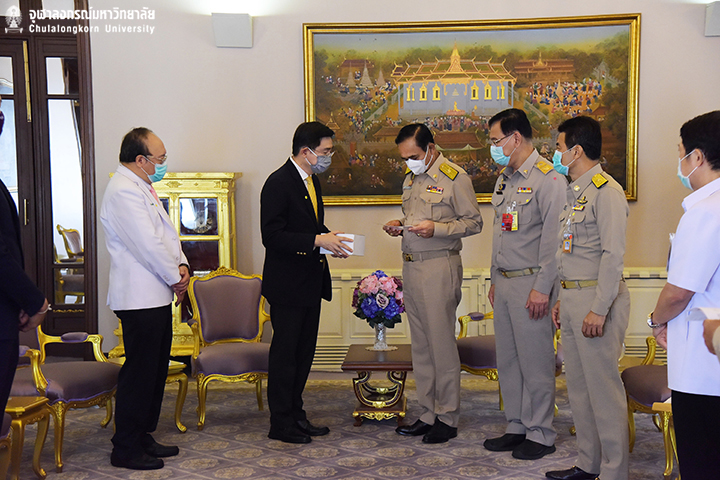 The "Chula COVID-19 Strip Test Service" is a fast and convenient COVID-19 screening service system developed by Chulalongkorn University, the team from Startup, Chula alumni, and the university's public and private allies. The test kit was researched by Associate Professor Dr. Waranyoo Phoolcharoen, Assistant Professor Dr. Suthira Taychakhoonavudh, both professors from Faculty of Pharmaceutical Sciences, Chulalongkorn University, and developed by Baiya Phytopharm Co., Ltd., a firm established by the Startup team from the CU Innovation Hub. Under the integration of research and innovation in various sciences, including medical, public health, technology and data usage, and system management, Thai people now have a Thailand based resource that may help slow the spread of COVID-19 infection. The test service is also an implementation of the Thailand 4.0 policy for Thailand to create stability and sustainability, both for the economy and society.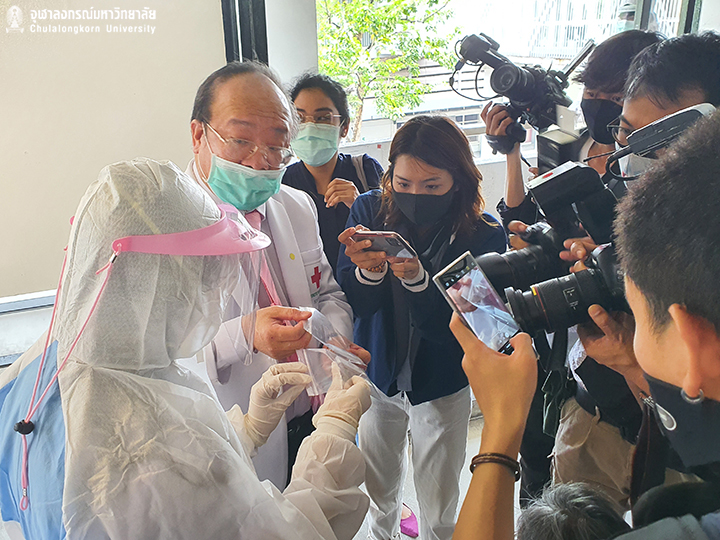 The "Chula COVID-19 Strip Test Service" is a preliminary test to screen for COVID-19 infection risks. The test is based on the serology test to detect antibodies (IgG & IgM) in the blood serum or plasma. The rapid diagnostic test kit was first used at Chulalongkorn University Health Service Center, with plans to expand to any network medical centers or hospitals expressing interest.
Those who are at risk of infection must complete the online registration at http://covid19.thaitechstartup.org/ to make an appointment for the COVID-19 screen test service. Using artificial intelligence, the system will screen patients who are at high risk first. The patients will be forwarded to the online telemedicine application, where a volunteer doctor will conduct additional screening. The patients then make an appointment at Chulalongkorn University Health Service Center via the QueQ application.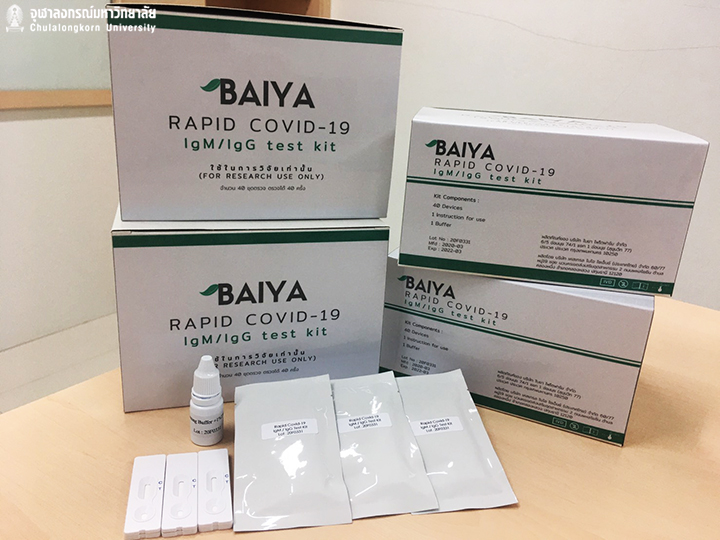 At the CU Health Service Center, the patient will be tested with the Baiya Rapid COVID-19. If tested positive, they will be referred to the hospital for a standard COVID-19 testing. If tested negative and to avoid a 'false negative', the application will keep track of the patient's symptoms. After being examined, the patients is advised to self-quarantine or practice social distancing for at least 14 days, with follow-up via the online telemedicine system. If the symptoms do not improve, and shows increased risk, the patient must return for another check-up within 3-5 days.
The "Chula COVID-19 Strip Test Service" is open to both the Chula community and the public from Monday, March 30, 2020 onwards from 09.00-15.00 hrs. at Chulalongkorn University Health Service Center, Chamchuri 9 Building. The service can be given, in the initial phase, to up to 50 persons /group /day. The service will be provided only by appointment.
Inquiries can be directed to the Chulalongkorn University Health Service Center hotline: 08-0441-9041 (24 hours), or 0-2218-0568 (08.00 -17.00 hrs. on weekdays).
SHARE