The Faculty of Engineering, Chulalongkorn University, in cooperation with Mi Workspace, HG Robotics and Obodroid, have developed the "CU-RoboCovid", a robot that provides medical support during the COVID-19 pandemic. The robot will help doctors by reducing infection, decreasing the workload, and increasing the work efficiency for the caretakers. Recently, three types of assist robots have been developed, including the Delivery Robot, the Telepresent Robot and the Respiratory Robot.
Find all the latest updates and details at LINE: @curobocovid
or Facebook: CU-RoboCovid (https://bit.ly/2UIgcsb)
or send a message to m.me/110676287241842.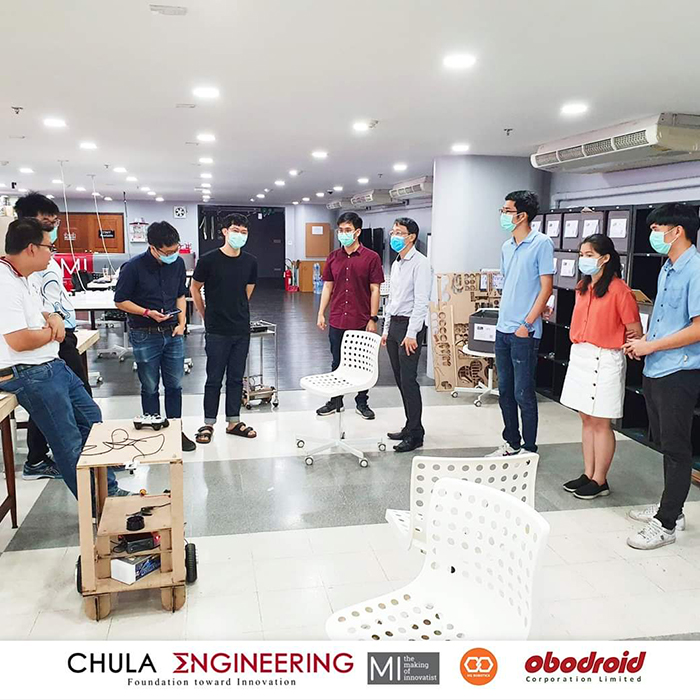 SHARE