The Office of Academic Resources, Chulalongkorn University, now has a book delivery service for CU students, faculty, and researchers during the spread of COVID-19.  With the temporary office closures, the service is meant to provide a continued supply of information resources for learning for the Chula community. 

Users can borrow up to 5 books per person from the Central Library and the Thailand and ASEAN Information Center, by following a few easy steps:
Search the online catalog via https://library.car.chula.ac.th/
Check the book status
Log in with your CU NET account and fill in the required information, including receiver's address and email
Click "submit"
The book(s) will be delivered to your door by EMS every Wednesday and Friday, and the service is available from 7 – 30 April 2020, or until further notice.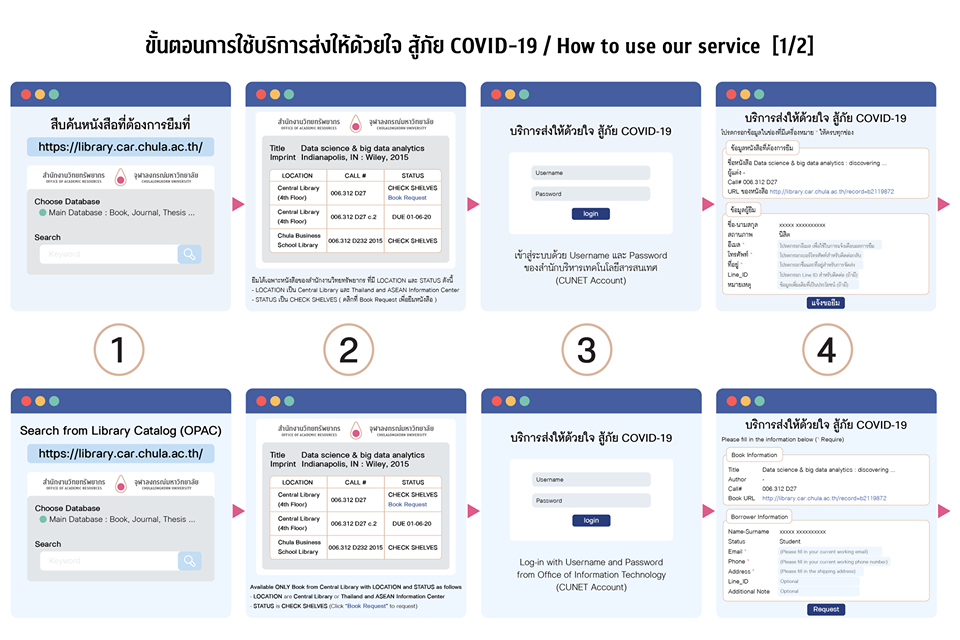 For more information, contact the Office of Academic Resources, Chulalongkorn University.

Website: www.car.chula.ac.th
Email: chulalibrary@car.chula.ac.th
Facebook: ChulaLibrary
Line: culibrary
SHARE