Chulalongkorn University is placed 1st in Thailand and 45th in the world for its pursuit of sustainability in Life on Land (SDG 15), and in the world's top 101-200 tier for overall sustainability performance according to the release yesterday by the Times Higher Education University Impact Rankings 2020 (THE Impact 2020), the only global performance scale that assesses universities against the United Nations' 17 Sustainable Development Goals (SDGs).
Of 766 participating universities from 85 countries around the world, Chulalongkorn scores 76.9 out of 100 in the overall score and is ranked 6th in ASEAN.  Khon Kaen University and King Mongkut's University of Technology Thonburi are two other Thai universities that make the cut to the top 101-200th tier in this sustainability ranking scheme.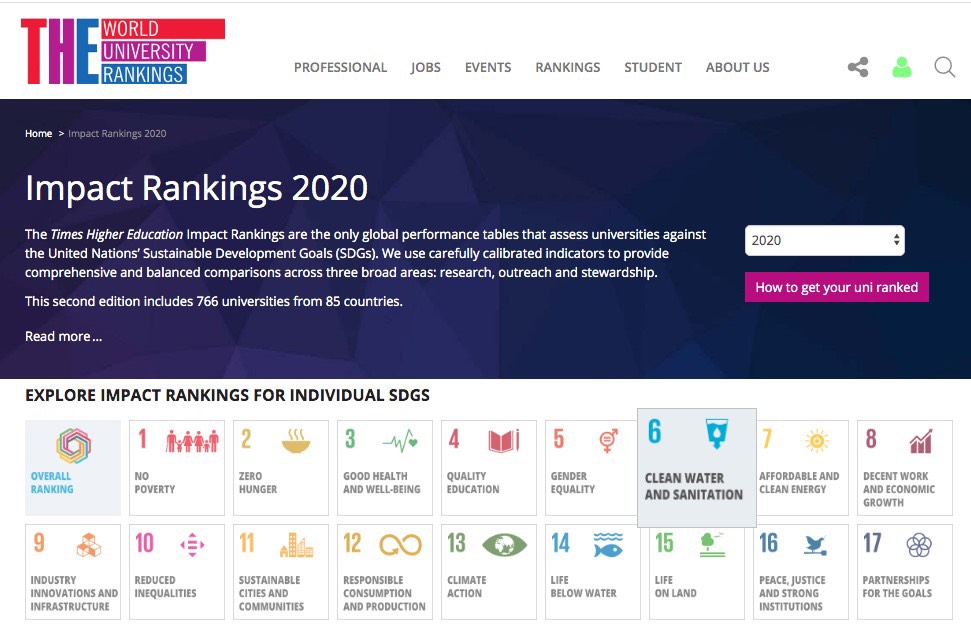 As far as SDG 15 or Life on Land is concerned, this ranking explores universities' research on biodiversity, climate change, water and food security as well as policy and social support for land ecosystems.
Apart from Life on Land (SDG15), Chula's outstanding sustainability scores are also reflected in the area of Responsible Consumption and Production (SDG12) in which it occupies the 87th place in the world. Its scores in selected SDGs – SDG 3, SDG 11, and SDG 17 — Good Health and Well-Being, Sustainable Cities and Communities and Partnership for the Goals (in that respective order) are also ranked in the world's top 101-200.
In this light, Chulalongkorn University has created an online platform showcasing its various contributions to sustainable development in this website: www.sustainability.chula.ac.th. The university's role and contributions to sustainable development are divided into four broad areas – teaching and learning, research and innovation, policy and operation and outreach and engagement.
This year, THE University Impact Rankings 2020 ranked the University of Auckland from New Zealand as number 1 globally with 98.5 points, followed by two other universities from Australia — University of Sydney and Western Sydney University – with the scores of 98.1 and 97.9 respectively.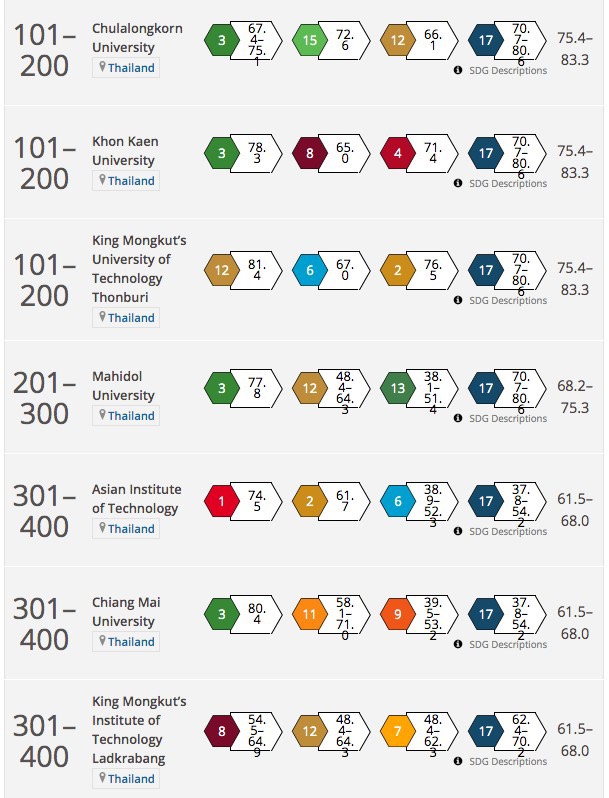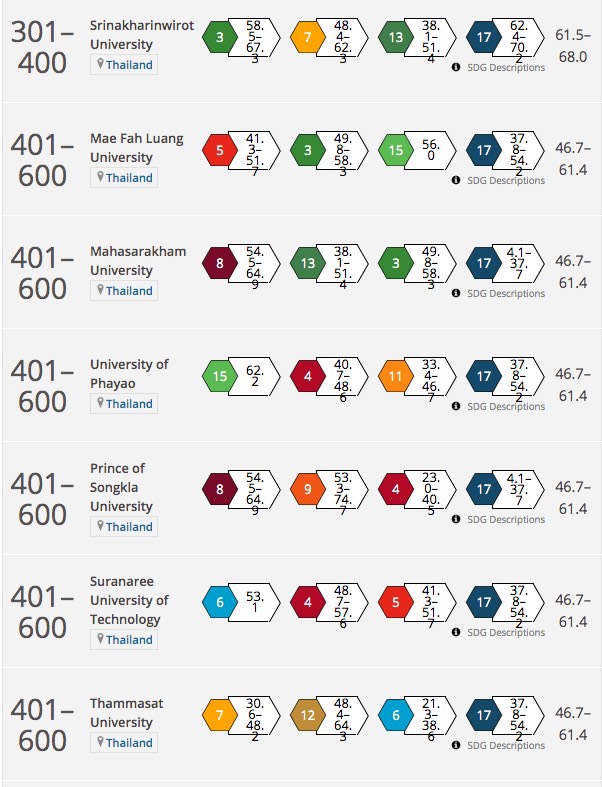 SHARE