On Wednesday, 15 April 2020, at the Chaipattana Foundation, Professor Dr. Bundhit Eua-arporn, President of Chulalongkorn University, presented the "Pinto Robot", the quarantine delivery robot, and the "Mirror Robot", a robot equipped with a telepresence system, to Dr. Sumet Tantivejkul, Secretary-General of The Chaipattana Foundation.  Her Royal Highness Princess Maha Chakri Sirindhorn had granted permission for The Chaipattana Foundation to use funds from "The Chaipattana Fund to fight against Covid-19 [and other diseases]" to purchase the robots, which will be donated to 73 provincial hospitals.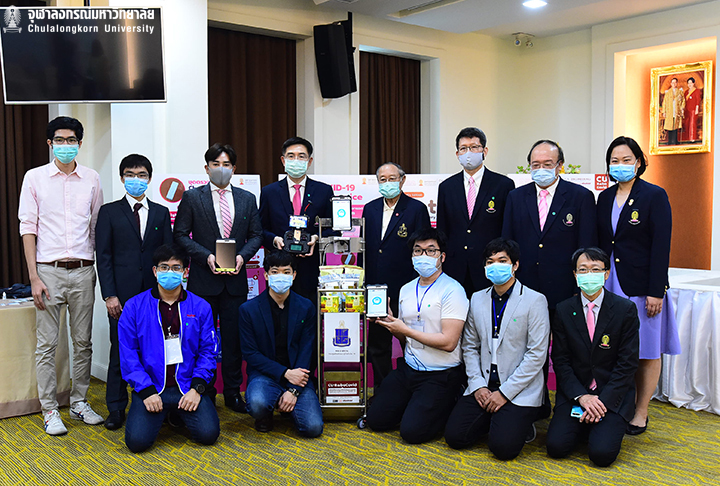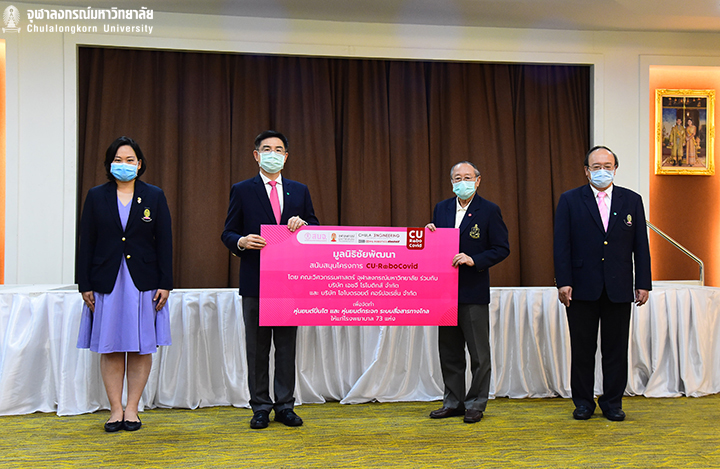 On this occasion, the Faculty of Pharmaceutical Sciences, also presented 5,000 Chula COVID-19 Strip Test kits – a quick preliminary screening test for COVID-19, to The Chaipattana Foundation to deliver to the hospitals.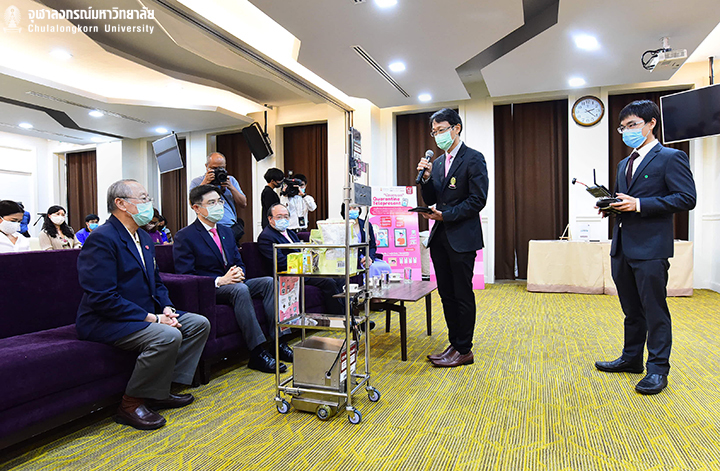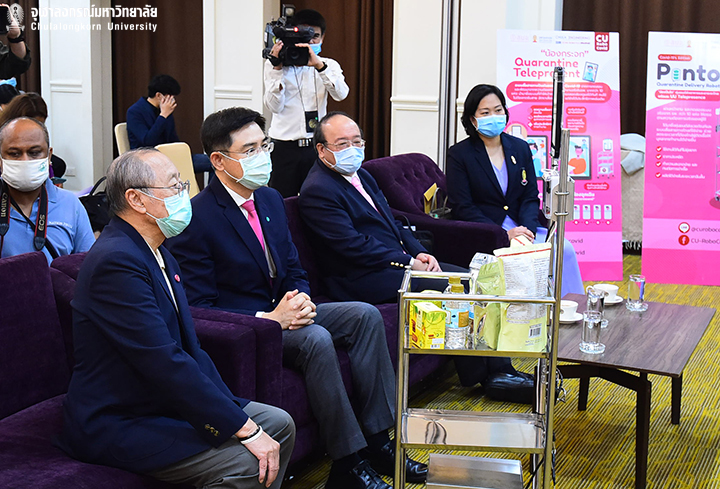 After the presentation ceremony, Dr. Sumet Tantivejkul, Secretary-General of the Chaipattana Foundation, was given a demonstration of the robots and the strip test. Also present at the presentation ceremony were Professor Dr. Narin Hiransuthikul, Associate Professor Dr. Natcha Thawesaengskulthai, Vice President, Professor Dr. Supot Teachavorasinskun, Dean of Faculty of Engineering, and the faculty members from the Faculty of Engineering and the Faculty of Pharmaceutical Sciences.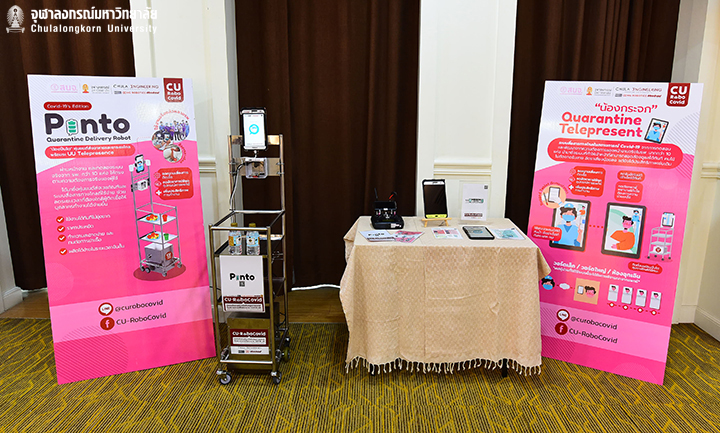 The robots are Chulalongkorn University innovations created to help medical staff take care of patients and reduce the risk of infection. The "CU-RoboCOVID" is a project developed by the Faculty of Engineering, Chulalongkorn University, together with HG Robotics Co., Ltd. and Obodroid Corporation Company Limited, which is a startup company under CU Innovation Hub. Robots and medical support equipment have been developed under the key concepts to "facilitate, reduce risks and increase efficiency". Both the "Pinto Robots " and the "Mirror Robots" with telepresence systems are part of "CU-RoboCOVID" project to reduce the risk of transmission from patients to health care workers and establish a network of communication between doctors and patients during treatment. Currently, some of the robots have been delivered to various hospitals across the country and are being used to help patients with COVID-19 infection.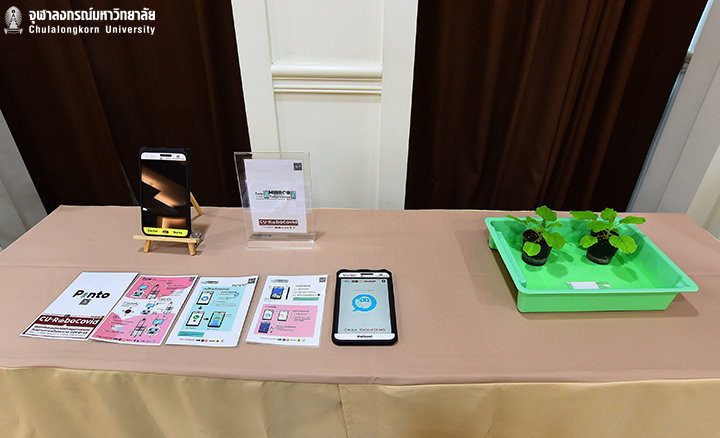 The "Chula COVID-19 Strip Test" is a quick preliminary screening test developed by Chulalongkorn University in collaboration with Startup team, Chula alumni, and the university's public and private allies. From the research on protein production in plants by Associate Professor Dr. Waranyoo Phoolcharoen and Assistant professor Dr. Suthira Taychakhoonavudh, Faculty of Pharmacy Chulalongkorn University, Baiya Phytopharm Co., Ltd., was established by the Startup team from the CU Innovation Hub. The innovation is based on the serology test to detect antibodies (IgG & IgM) in the blood serum or plasma by using the BAIYA Rapid COVID-19 IgM/IgG test kit. The diagnosis on initial screening takes no more than 10 minutes. Patients are tested for immunization to the COVID-19 infection. If immunity formation is detected in the body, infection is likely. To help isolate and contain the infection, the screening kit provides preliminary screening results that differs from the standard real-time PCR, which is more time-consuming and costly.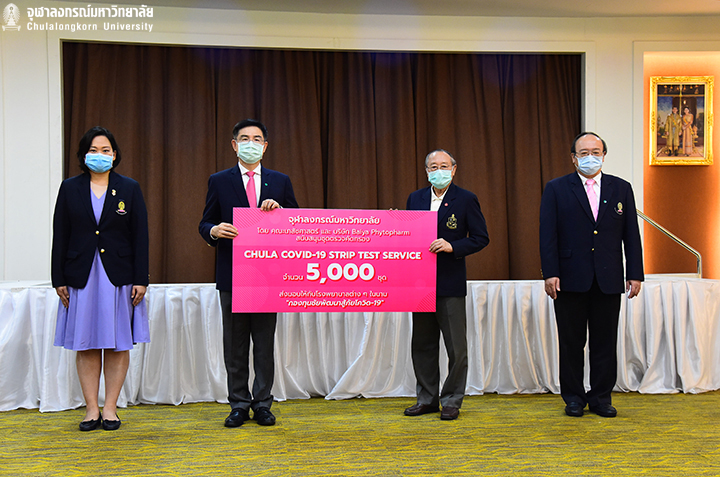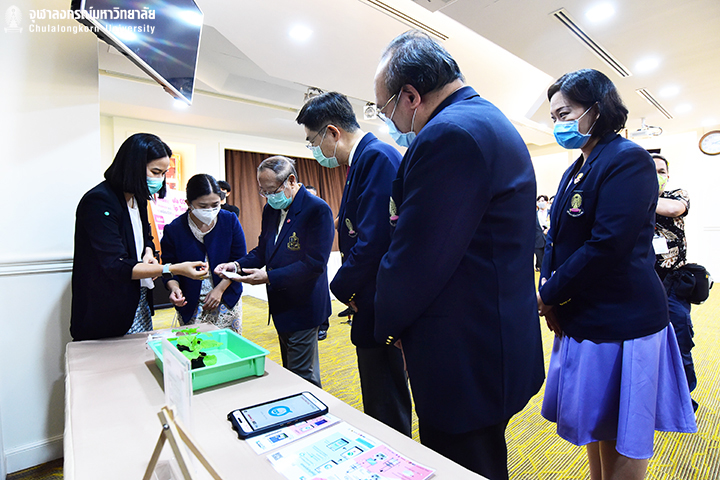 SHARE