Representing CU students, the CU Coronet is conducting a social service activity to raise awareness about the forest fires that are still ravaging in the north of Thailand. Under the project "#FIGHTFIRETOGETHER", the students are promoting "Nong E-HEN THE FIREFIGHTER", a new collection of LINE stickers. All sale proceeds earned will be donated to the "Forest Fire Fighting Community Support Center" to purchase equipment and necessary items to help people affected by the forest fires in the north.
Download the Nong E-HEN THE FIREFIGHTER sticker at https://store.line.me/stickershop/product/11453584/th
or scan the poster QR code.
For more information, visit Facebook: CU Coronet
or Instragram: @cucoronet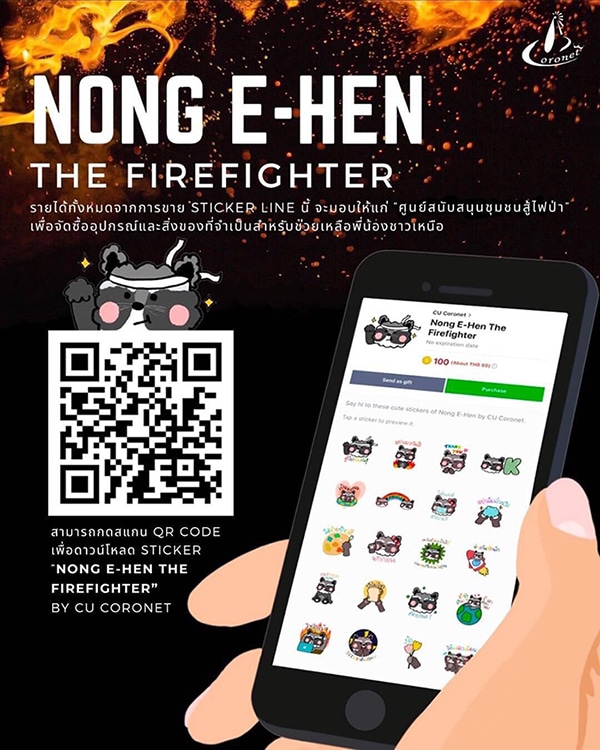 SHARE