Looking for something productive to do during the lockdown? Let us help you stay sharp and knowledgeable even during the closed-down quarantine days. The Office of Academic Resources, Chulalongkorn University, now offers the 2nd phase of the book delivery service for CU students, faculty, and researchers during 5-28 May 2020. With the temporary office closures, the service is meant to provide a continued supply of information resources for learning, research, and leisure reading for the Chula community. 

Under the CU book delivery service:
Users can borrow up to 5 books per person (excluding the books borrowed in April 2020) from the Central Library and Thailand and ASEAN Information Center.
The main communication channel is via email.
The book(s) will be delivered to your door by EMS on Wednesdays and Fridays.
The due date for all books borrowed will be on June 1, 2020.
For the time being, the CU book delivery service is available only to CU students, faculty and researchers.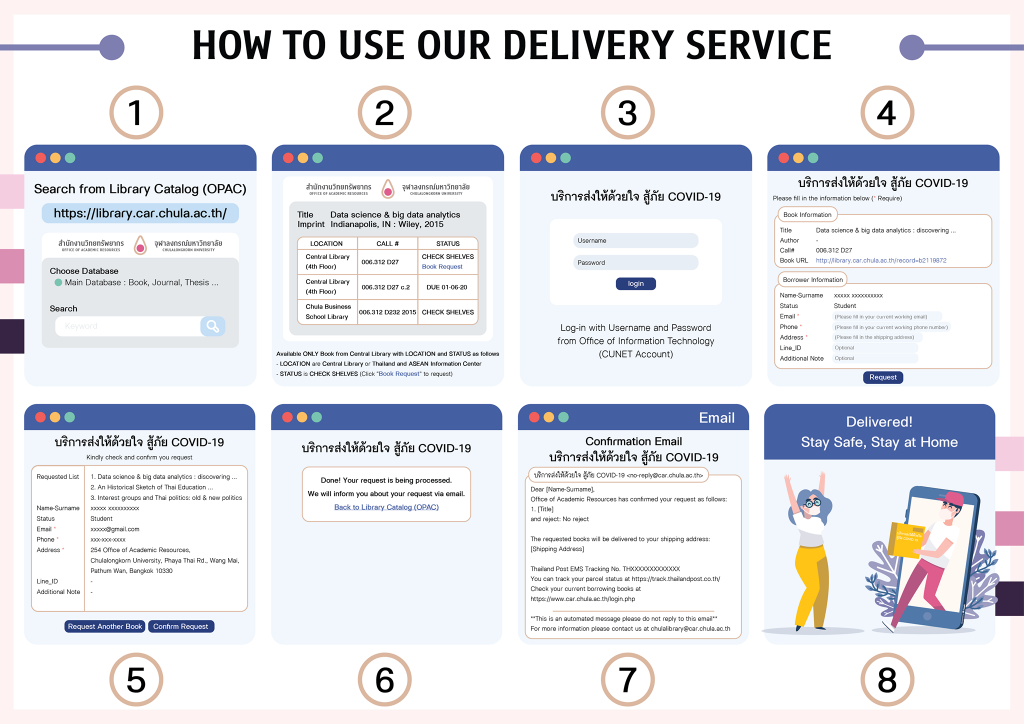 For more information, contact the Office of Academic Resources, Chulalongkorn University.
Website : www.car.chula.ac.th
E-mail : chulalibrary@car.chula.ac.th
Facebook : ChulaLibrary
Line : culibrary
SHARE