On 30 June 2020 at Siam Innovation District (SID), the CU Innovation Hub of Chulalongkorn University, in collaboration with Tigerplast, held a press conference for "Chula Innovation for Society" and presented the "Tigerplast MaskShield+" spray for fabric masks. The spray helps increase the efficiency of fabric masks, in filtering the coronavirus and PM 2.5 dust, and enhancing people's confidence during the new normal way of life. Professor Dr. Bundhit Eua-arporn, President of Chulalongkorn University, presided over the opening ceremony.
During the event, Mr. Pongrat Aroonvatanaporn, Director and General Manager of Jack Chia Industries (Thailand) Public Company Limited, gave a speech sharing his insights on the Tigerplast MaskShield+ innovation. Following the speech was a performance test by Associate Professor Dr. Natcha Thawesaengskulthai, Vice President for Strategic Planning, Innovation and Global Engagement, and Phutthimon Sribonfah, B. Sc. Pharm, CEO and co–founder of Nabsolute Company Ltd.

Researched by Assistant Professor Dr. Jittima Luckanagul, Faculty of Pharmaceutical Sciences, and Phutthimon Sribonfah, B.Sc.Pharm, CEO and co-founder of Nabsolute Company Ltd., Shield+: Protecting Spray for fabric masks was created to help reduce the waste from disposable face masks and can provide additional protection for fabric mask users. The spray acts as a shield that increases protection from viruses, water droplets and other liquid secretions, without using harmful substances. The spray contains a polymer which lodges between the fabric's fibers, minimizing the gaps. Based on preliminary performance tests, results show that applying the Shield+ Protecting Spray on a fabric mask helps cover the fabric fibers and increases the filtering of 0.3-micron particles by 83%, and the filtering of germs in saliva and in the air by 93% and 142% respectively. Each bottle of Shield+: Protecting Spray, both non-waterproof and waterproof, contains 60 ml. and can be used approximately 24 times.
Creating innovations for Thai society is one of the university visions that Chula Startups under the CU Innovation Hub aims for.  The task involves integrating research and innovation in various sciences to find resolutions for problematic issues in society.  The Shield+: Protecting Spray from Nabsolute Co., Ltd. is also one of the Chula startups and the research team has donated 10,000 Shield+ Protecting Sprays to medical units, dental clinics, health volunteers, police officers, and public sanitation staff, who may be at risk from the virus through their work.  Recently, the Shield+ spray was developed further and sold under the brand "Tigerplast MaskShield+" to expand markets.  This move fulfills a principle the university upholds, to conduct research and innovations that will impact society and foster sustainability.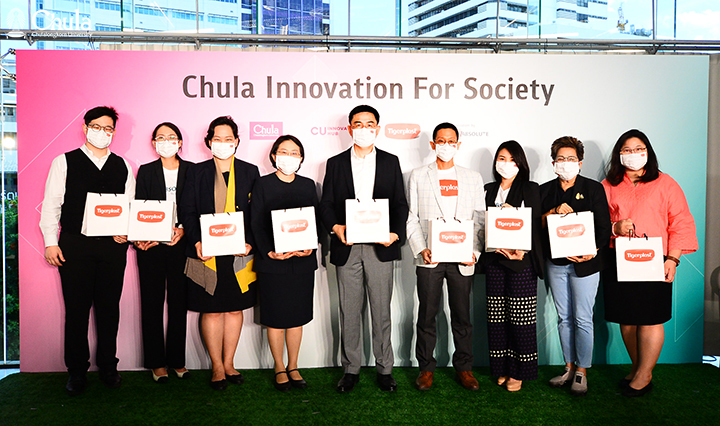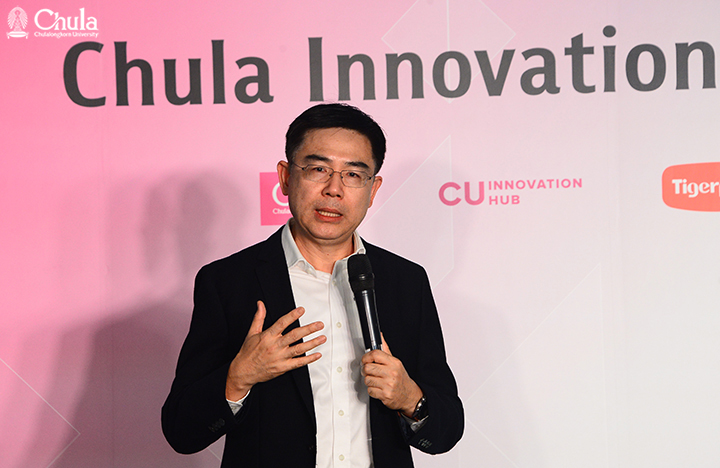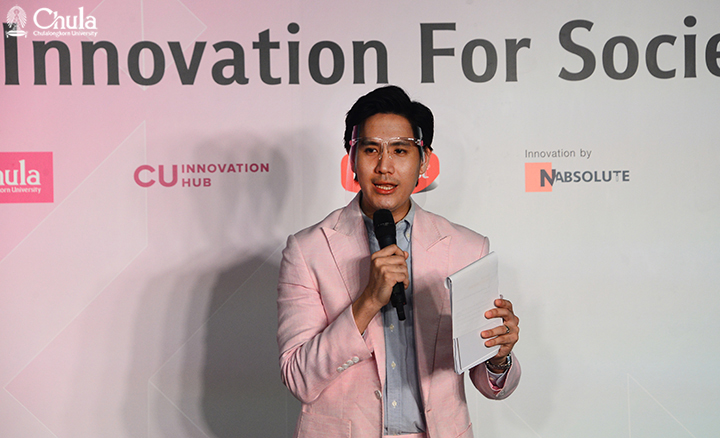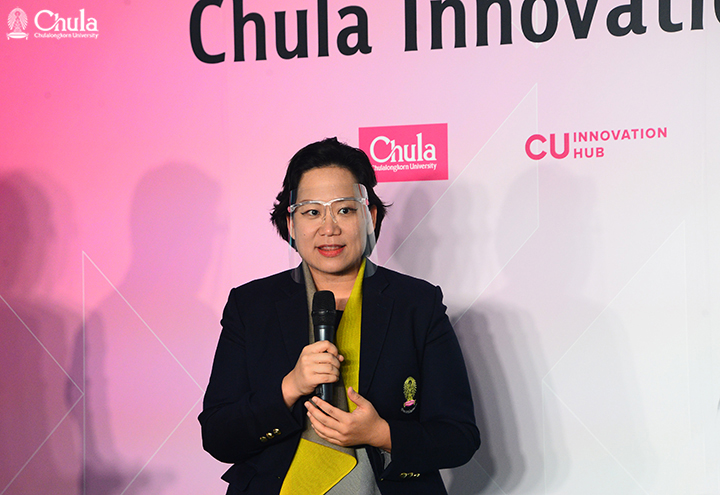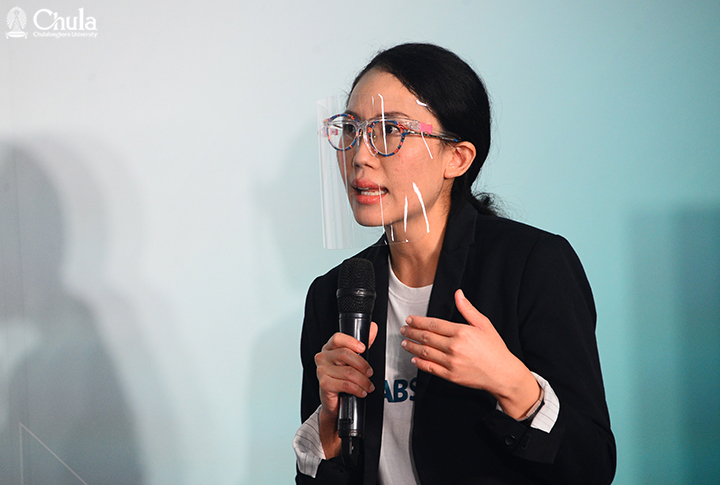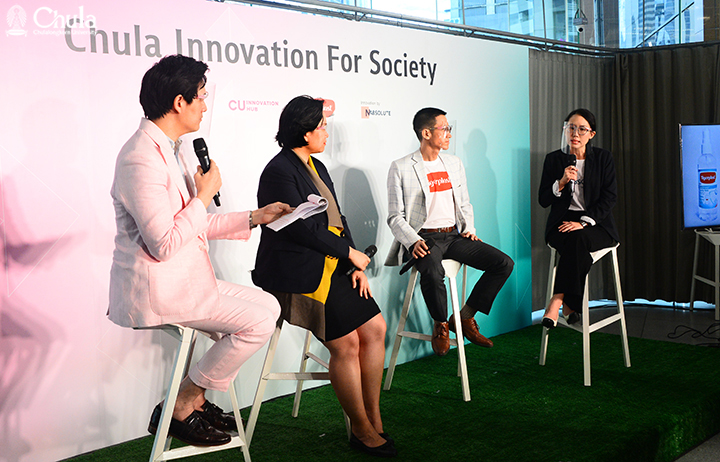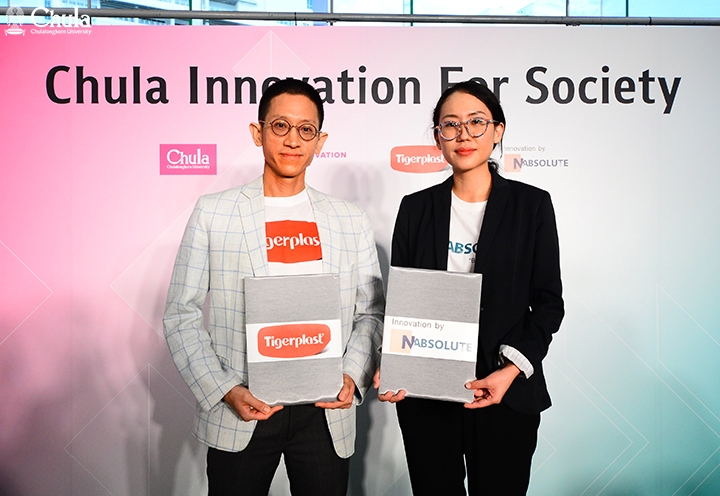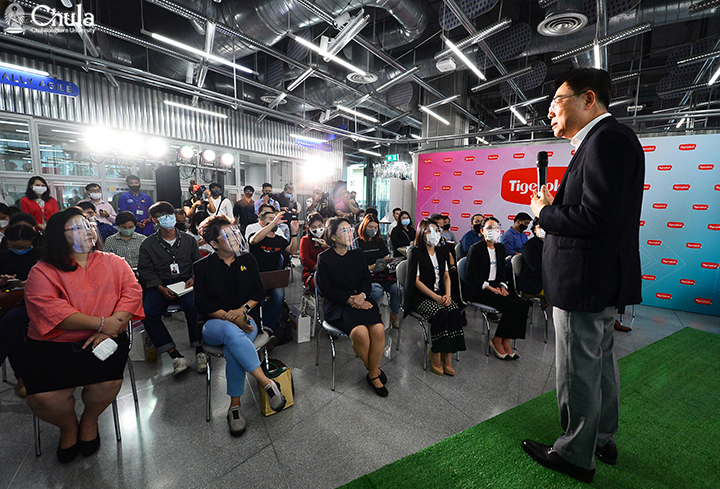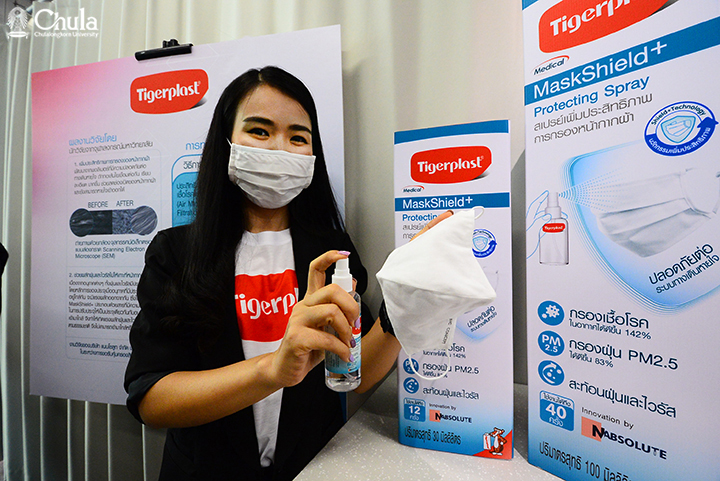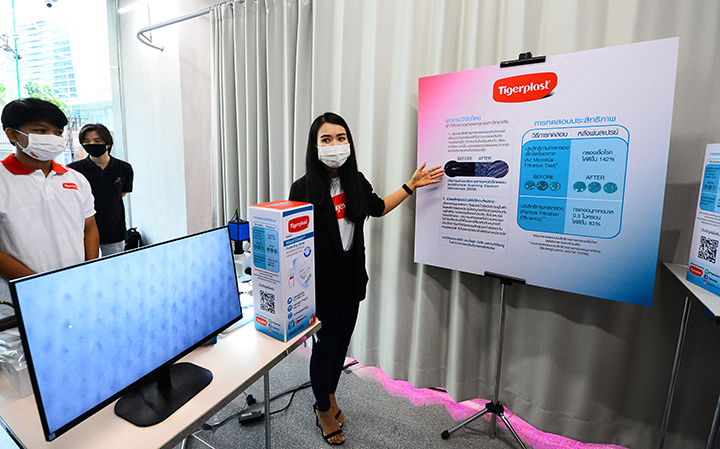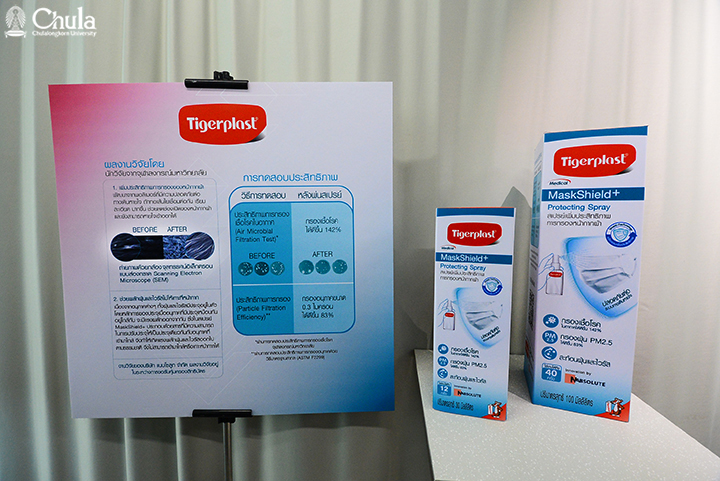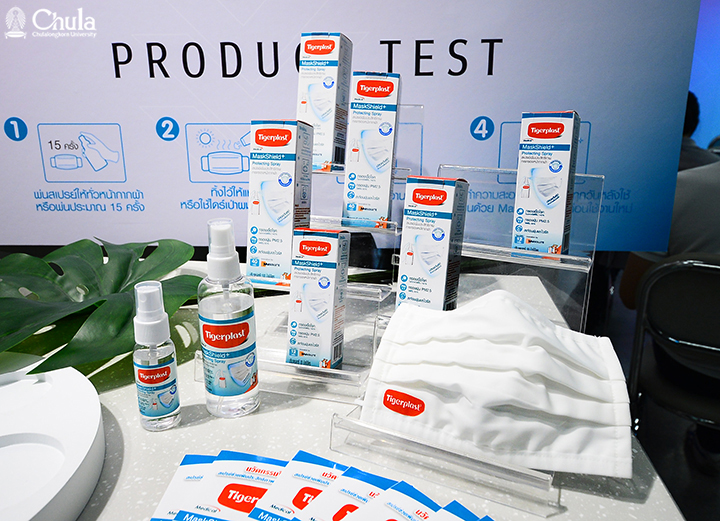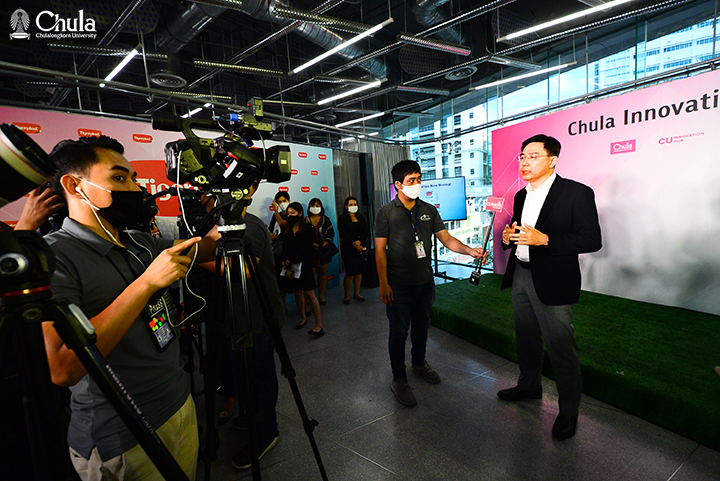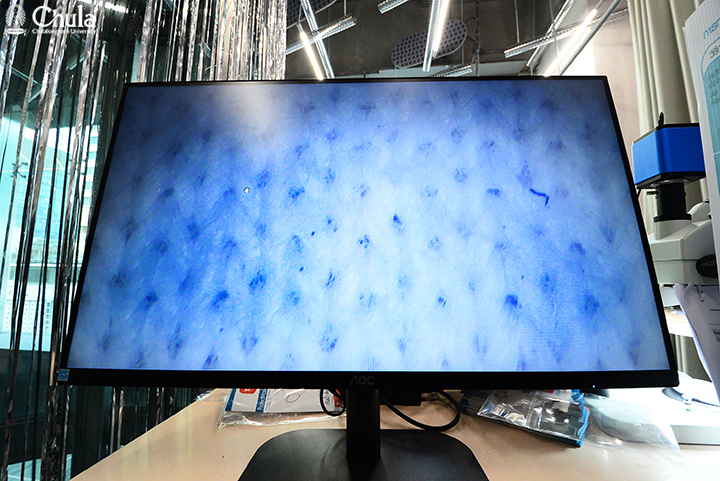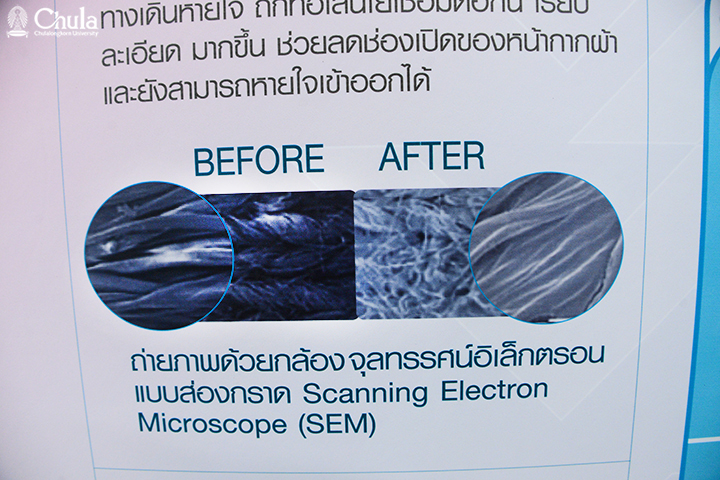 SHARE