The Office of Academic Resources, Chulalongkorn University, has resumed service since 1 July 2020. The opening hours are Monday – Friday, 08.00 -17.00 hrs. (The library is closed on weekends and public holidays.)
In addition, the Office of Academic Resources has extended the due date for returning books from 1 July 2020 to 1 September 2020, to reduce the need to travel during COVID-19 pandemic. Books can be returned at the automatic book return machine, by post, or in-person at the service desk in the Office of Academic Resources.
To check the details of borrowed books and due dates, go to https://www.car.chula.ac.th/login.php.
To return books by post, check https://www.facebook.com/ChulaLibrary/photos/a.843994798957868/3272245999466057 for procedures.
For more information, call 0-2218-2929 during normal operation hours.
Facebook: ChulaLibrary
Line@: culibrary
Website: www.car.chula.ac.th
E-mail: chulalibrary@car.chula.ac.th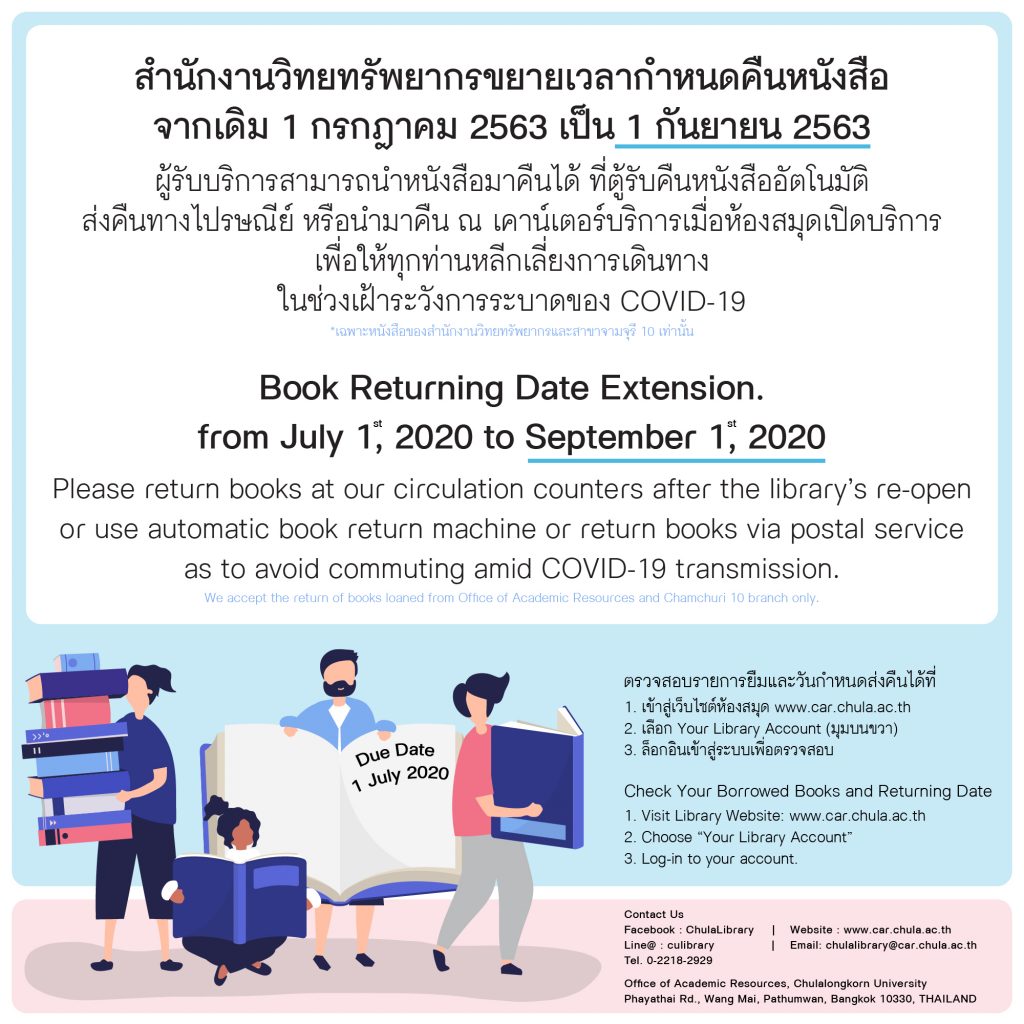 SHARE