During rehearsals, group photo sessions and commencement days for Academic Year 2019, Chulalongkorn University has provided the following CU shuttle bus services:
The rehearsal days and group photo sessions are scheduled on the weekends between 29 August – 26 September 2020.
On Saturdays, shuttle bus No. 1, 2 and 5, from 07.00 – 19.00 hrs.
On Sundays, only shuttle bus No. 1 and 5, from 07.00 – 19.00 hrs.
Remarks: There will be no shuttle bus service on Sunday, 20 September 2020 due to the closure of the gates for recording the King Rama IX's Music Memorial Day event at the CU Auditorium.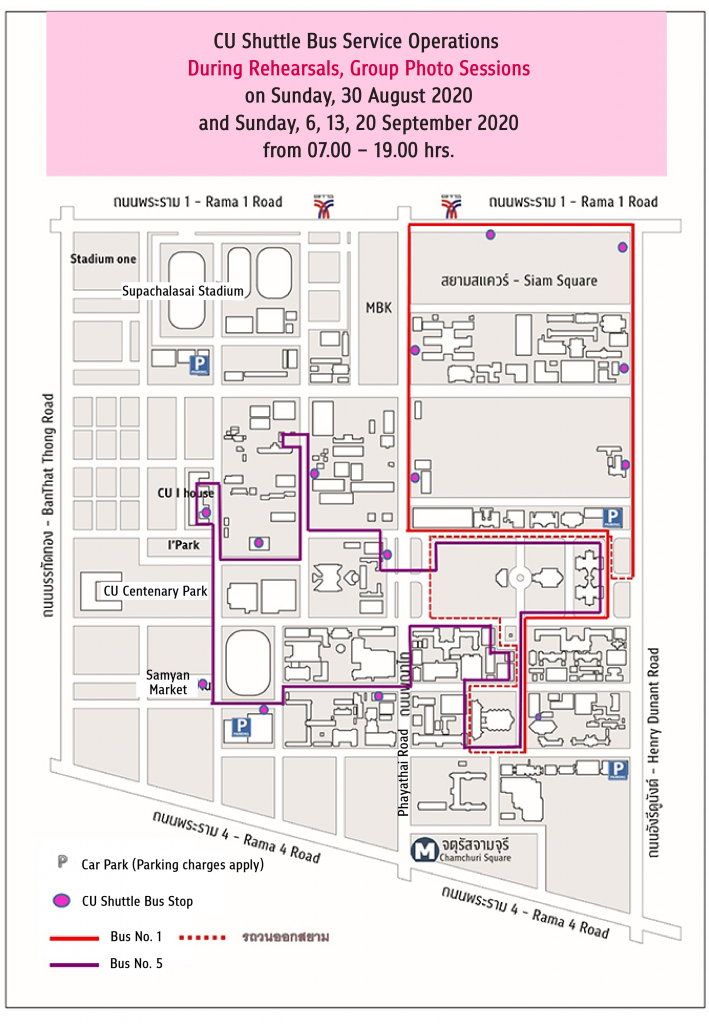 The CU commencement Ceremony will be on Thursday and Friday, 1-2 October 2020.
Only shuttle bus No. 1 and 2, from 06.00 – 20.00 hrs.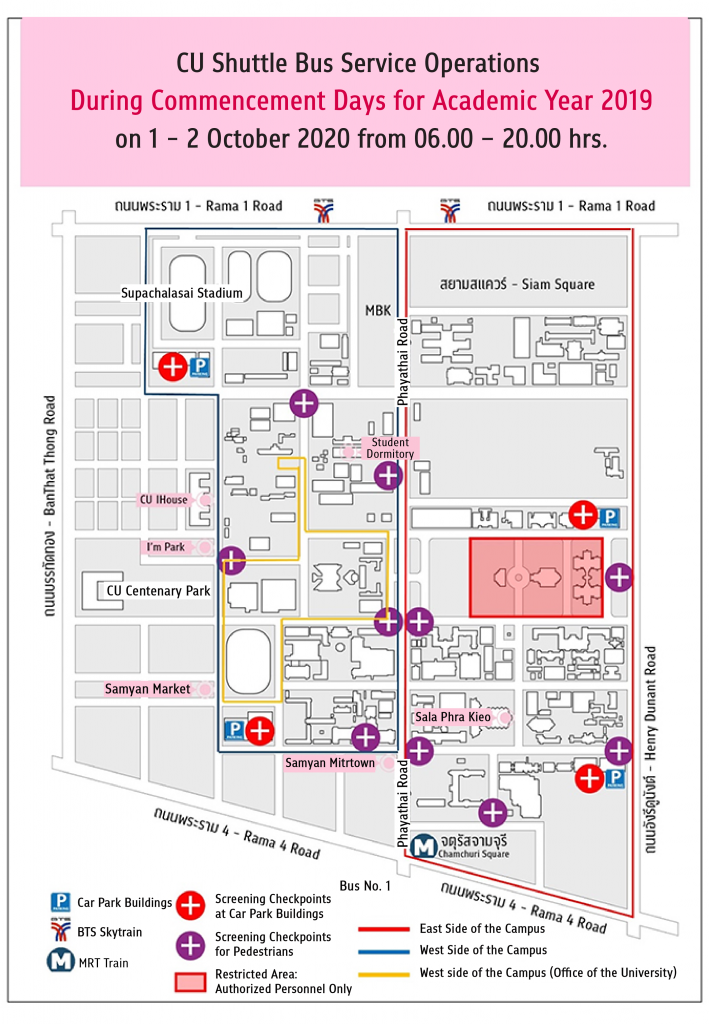 SHARE