The public seems to posit that the total number of medals irrefutably determines the sport championship. The concept of "productivity" could be applied as an innovative alternative to justifiably adjudicate the sport championship.
You are cordially invited to join Sasin Research Seminar.
INNOVATIVE SPORT CHAMPIONSHIP IDENTIFICATION: RENAISSANCE OF THE CONCEPT OF "PRODUCTIVITY"
BY ASSOCIATE PROFESSOR ADITH CHEOSAKUL, PH.D.
On Friday November 13, 2020 at 12:00 PM – 1:30 PM
Please RSVP here by Tuesday November 10, 2020 to reserve your seat and free lunch at Sasin or attend via Zoom (confirmation email will be sent with a Zoom link).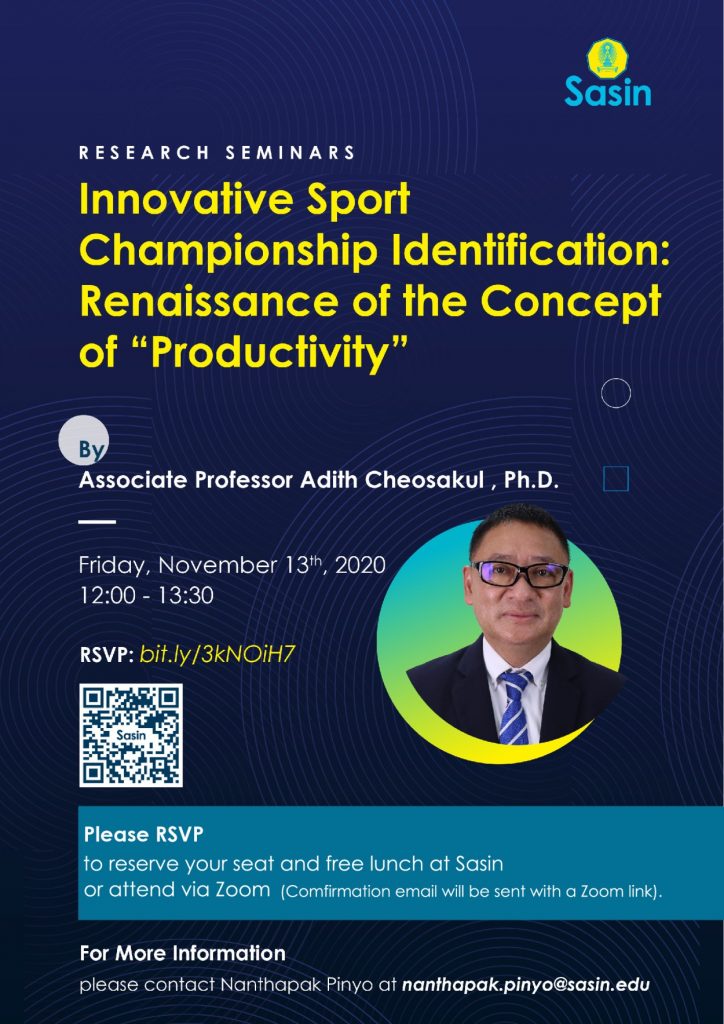 SHARE