Chula 3rd year students won First and Honorable Mention prizes at an English debate competition on Human Rights 2020, higher education level, organized by the Office of the National Human Rights Commission, during November 6 – 8, 2020 at the Evergreen Place Siam Hotel, Bangkok.  The awards ceremony was held on International Human Rights Day (December 10).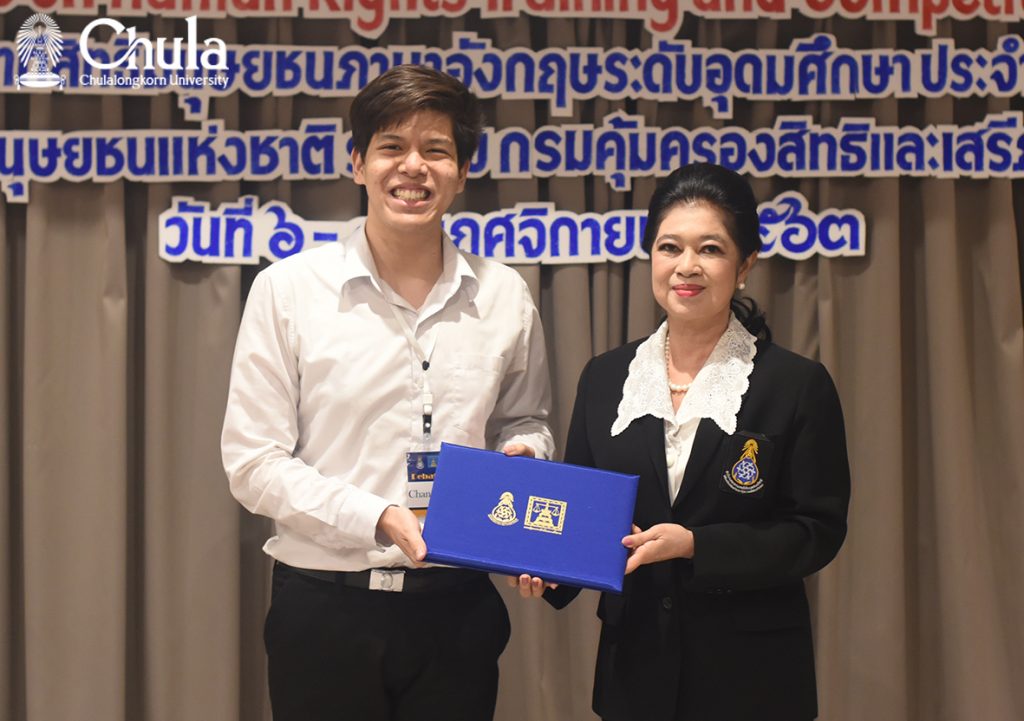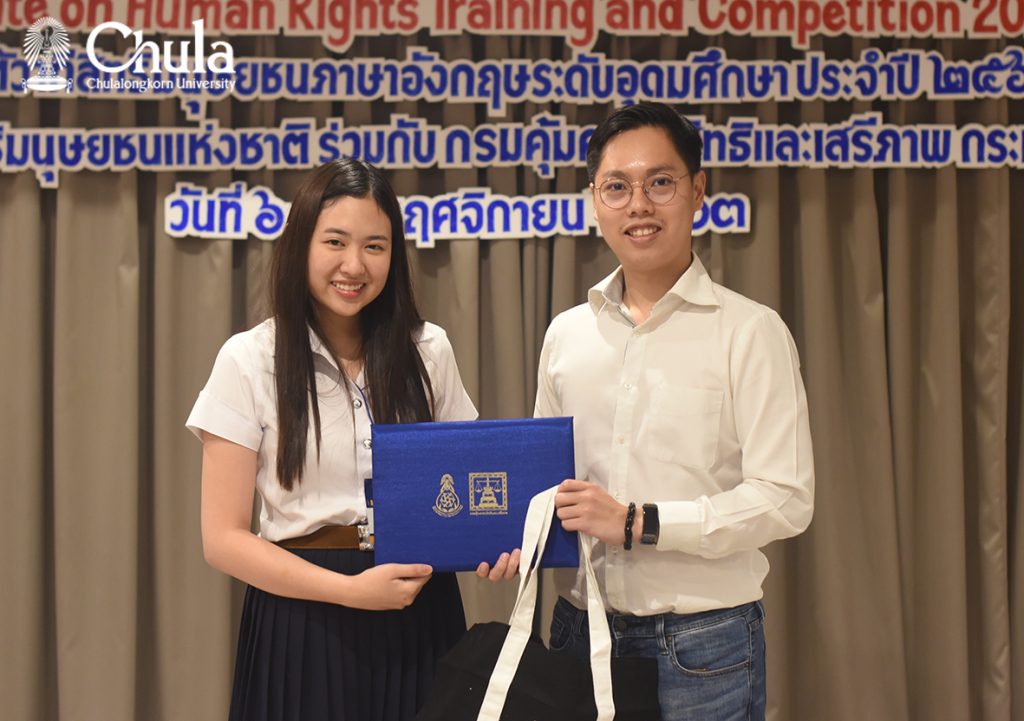 The competition's objective was to encourage students to become more aware of human rights issues. The contestants gave speeches and conducted impromptu debates in English on human rights topics.  
As a requirement for the initial selection, all contestants submitted a three-minute speech video clip, which the selection committee evaluated and narrowed down to 20 contestants.  In the second round, the 20 contestants made speeches, and 12 were then selected for the semi-finals to debate in 4 rounds, leaving 6 finalists.  These finalists made a five-minute speech during the final round and were judged on their speech content, personality, and speech delivery.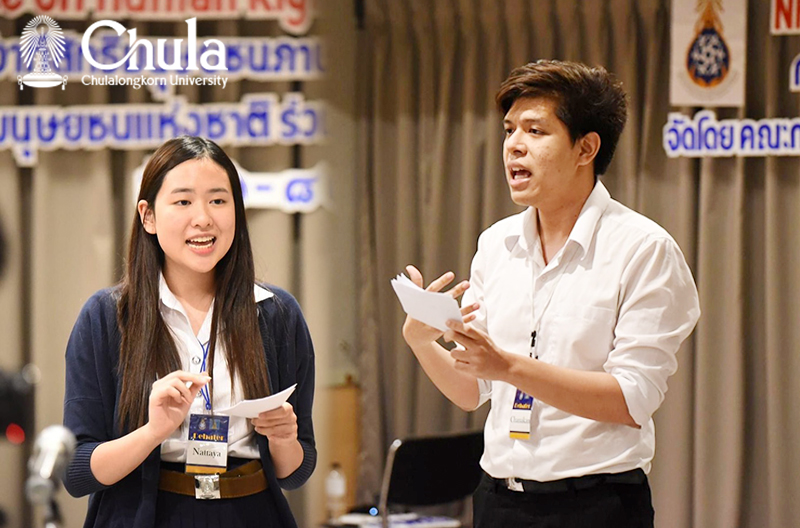 Mr. Chanakan Wittayasakphan, the First-Prize winner from Chula Faculty of Arts, and Ms. Nathaya Jaruvekin, Honorable-Mention winner from the Faculty of Commerce and Accountancy, are both 3rd-year students and members of the Chula English Debate Society. Both have prepared for the competition by weekly practicing debates, sharpening their critical thinking skills and developing clear delivery. Having been interested in human rights issues, which have become significant in society locally and internationally, the students selected time-valid and challenging topics, such as "Should Celebrities be Forced to Voice Their Political Opinion?" or "Should the Community Have a Voice in Public Projects that Require Eminent?".
According to Mr. Chanakan, his interest in participating in the competition started because it helped him stay current in world affairs, as well as realize that in every issue there are two sides to a coin. His tips for success and adding credibility to arguments are to draw contexts from real events, use simple language, and get straight to the point. Moreover, one has to practice giving speeches as often as possible and follow news and world affairs on social media and foreign news agencies.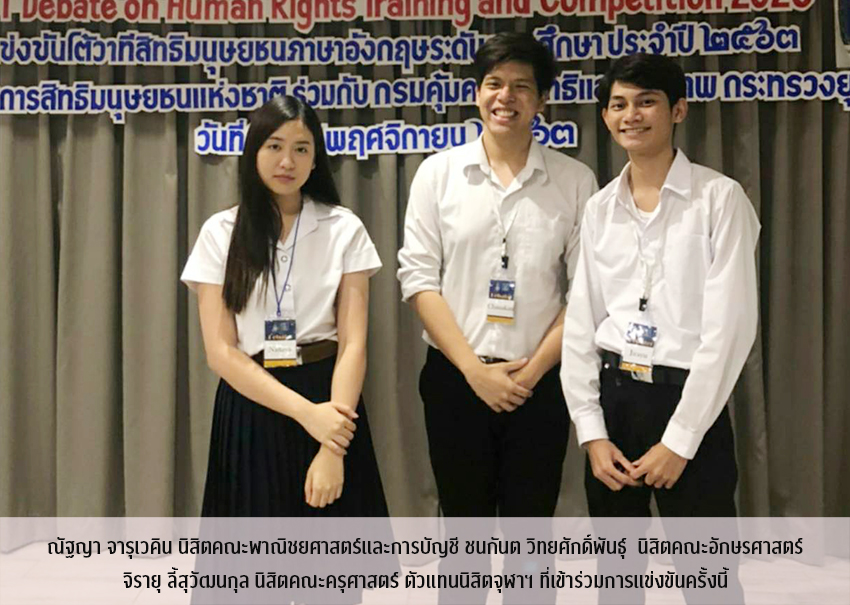 "This prize came with the support of the Chula English Debate Society members, who took part in regular debates, and the society advisors: Asst. Prof. Piyanart Fakthongphan, Ajahn Bhanubhatra Jittiang, and Ajahn Pawat Satayanurug.  Participating in various competitions, we move up to become successful speakers, are inspired to better in making English speeches and debates, and gain knowledge and experience," the two winners said.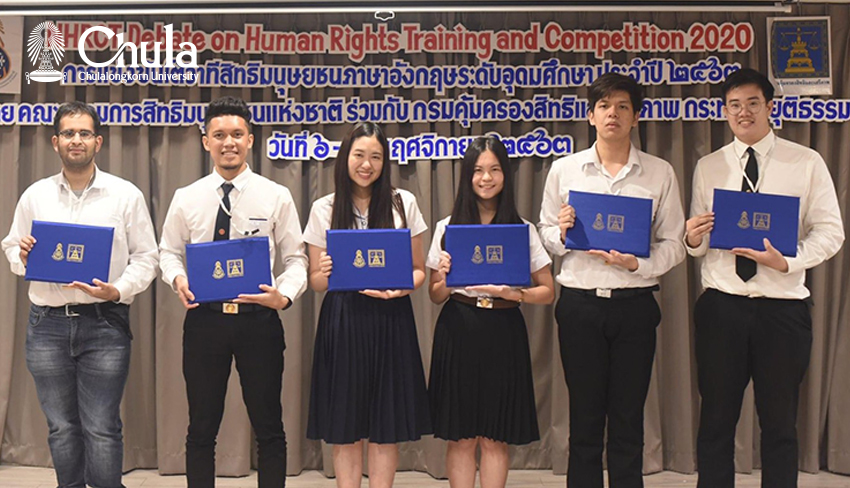 SHARE