The Muvmi service is a part of the Chula Smart City campaign to embody the "SMART 5" pillars:
Smart Mobility – To develop the transportation system in the CU area to cater to more travelers, and to be able to connect commuters' heading to campus through a more comprehensive system.
Smart Energy – To effectively plan and manage energy production and consumption units through infrastructure and intelligent technology, including reducing greenhouse gas emissions. The electricity production process will focus on renewable energy products to reduce the impact on the environment and community.
Smart Community – To create a network that streamlines and integrates the community through information technology channels and to promote a better quality lifestyle.
Smart Security – To reinforce a safe community by protecting the community offline and online. All information will be collected in one secured hub for emergency.
Smart Environment – To monitor the environment, such as air quality, temperature, noise level, and initial weather forecasts via an application. It is fast, convenient, and informative.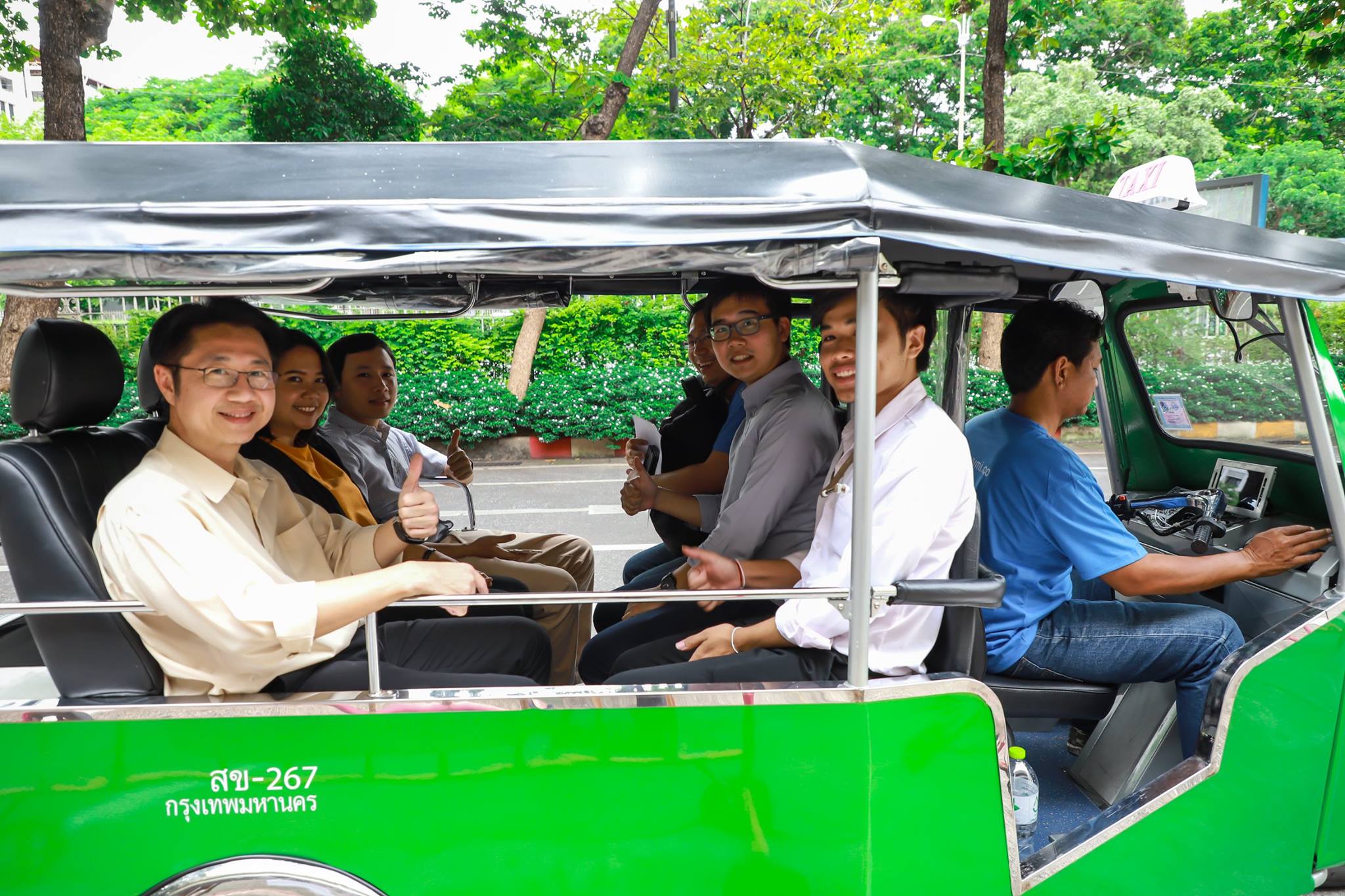 Following the "SMART 5" pillars, the University and MuvMi envisions to close the transportation gaps that larger transportation service providers cannot offer, such as using Tuk Tuks to reach small streets and alleys that are in between the BTS and MRT stations. The company uses electric vehicles that are 100% eco-friendly and have been tested by MTEC, a governmental organization for research and development.
MuvMi's service area includes Chulalongkorn University and Chulalongkorn Hospital. The service will start launch on the west of the campus and in the commercial zones (Banthat Thong Road), then expand to the east side of the CU campus (Henry Dunant Road), Chulalongkorn Hospital, and other zones within the vicinity.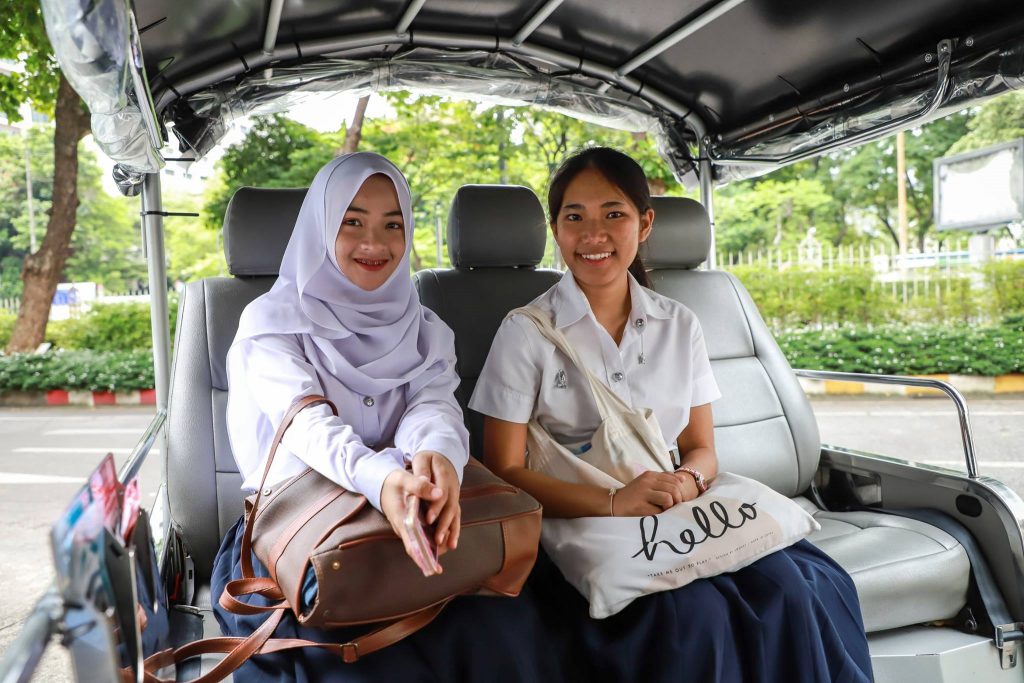 Download and register the MuvMi service today via https://www.muvmi.co/#download. Fares start from THB 15 to THB 75 and payments can be made by scanning the QR code on the Tuk Tuk.
For more information, contact MuvMi at 06-5778-2690.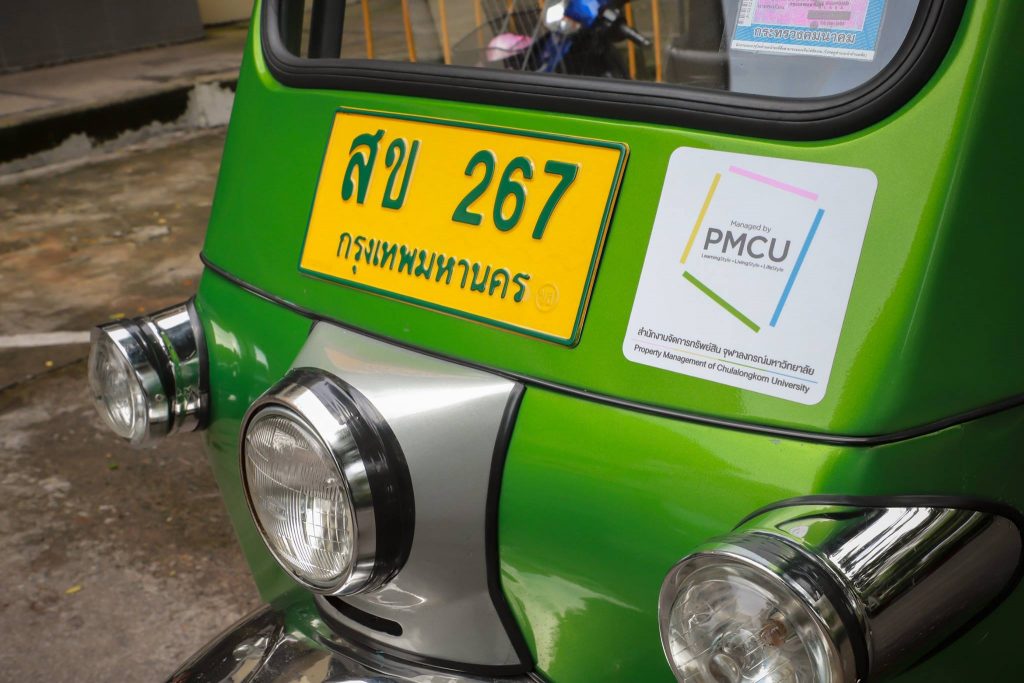 Download App MuvMi