Mr. Yanothai Treeratchotikul and Mr. Yomma Mahabundhu, students from the Industrial Design Department, Faculty of Architecture, Chulalongkorn University, became the winners of the "'Oh Scrap' Sustainable Artwork Competition" with their artwork titled "38,000".
Made from approximately 38,000 used plastic straws and with materials from the Chula Zero Waste Project, the students aim to raise public awareness about the problem of small straws and illustrate how straws, which are difficult to recycle, can adversely impact the environment. The 38,000 straws represent the approximate number of straws that a person uses in their life-time.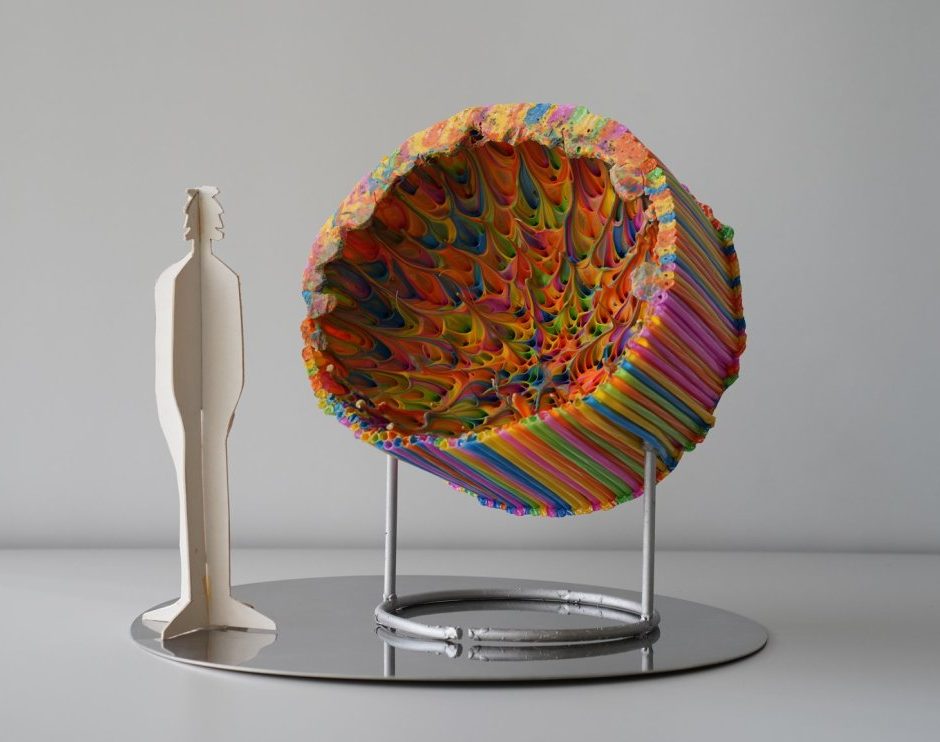 The competition was a part of the Dutch Sustainability Days, organized by the Embassy of the Kingdom of the Netherlands in Thailand, to encourage students and artists to create beautiful artworks made from waste. The winner was selected based on popular vote and the decision of a panel of expert judges. The winning artwork will be permanently exhibited at the Embassy's garden.
To find out more about the artworks in the competition, visit https://www.dutchsustainabilitydays.com/-oh-scrap-artwork-competition .
SHARE