On Friday, September 6, 2019, at the Chaloem Rajakumari 60 Building, Professor Kiat Ruxrungtham, M.D., Vice President for Research and Innovation, Chulalongkorn University, and Mr. Sihyung Lee, President of The Korea Foundation, South Korea, signed a scholarship agreement on "The Korea Foundation Scholarship for Graduate Studies Program" for the Master of Arts in Korean Studies.
Starting in the second semester of the Academic Year 2019, The Korea Foundation will be awarding seven scholarships, each worth 9,000 USD, for 3 years to students studying in the MA in Korean Studies program, Chulalongkorn University.
The MA in Korean Studies program is a joint international program between Chulalongkorn University and Seoul National University, the Republic of Korea. Designed for graduates from any field, the program aims to produce graduates with a well-rounded knowledge of the Korean economy, society, politics, international relations, culture, business and industry, as well as proficiency in the Korean language.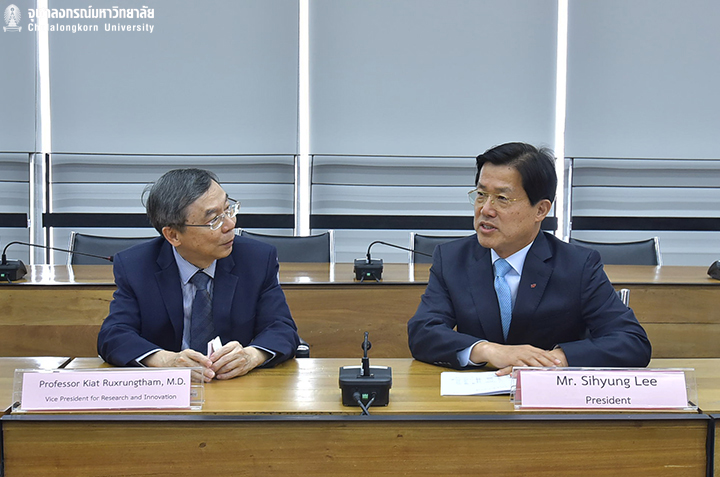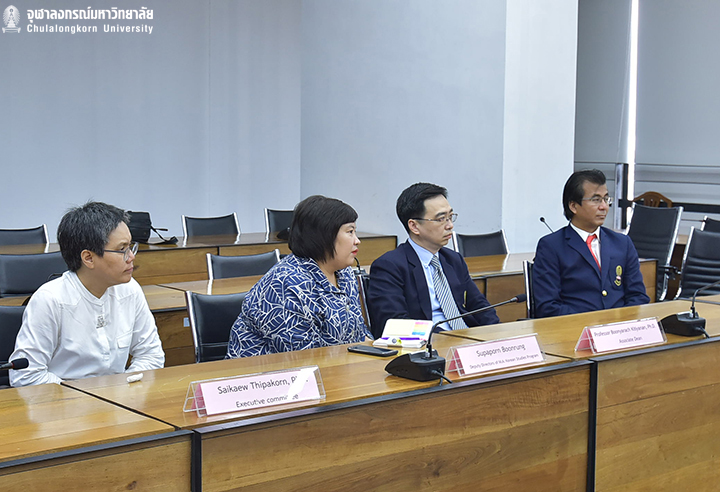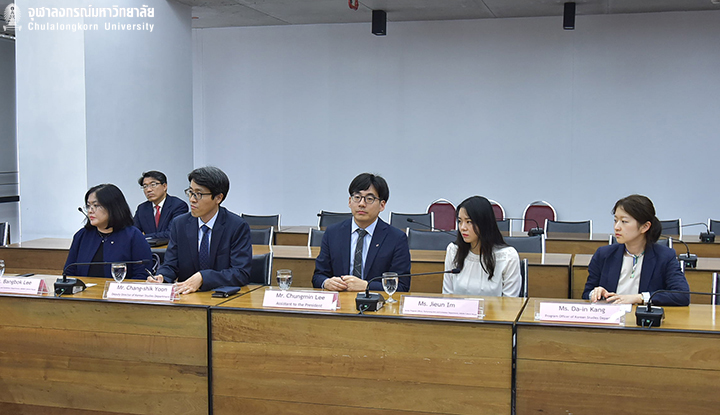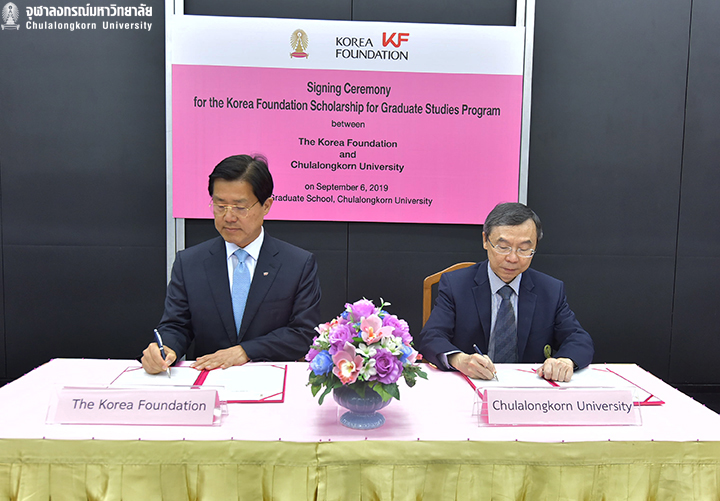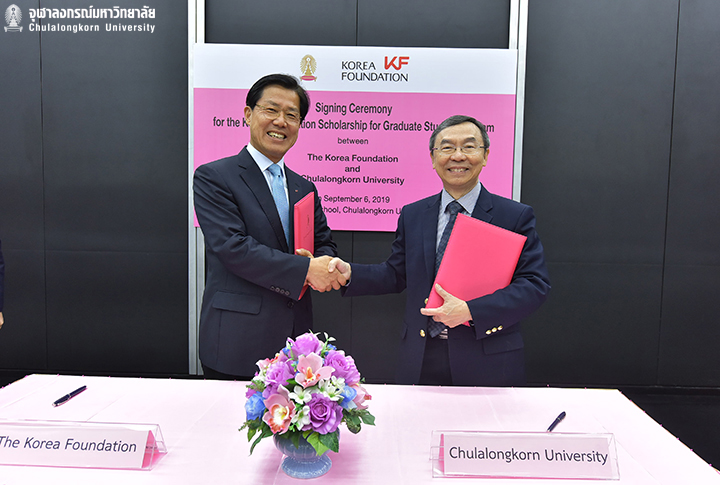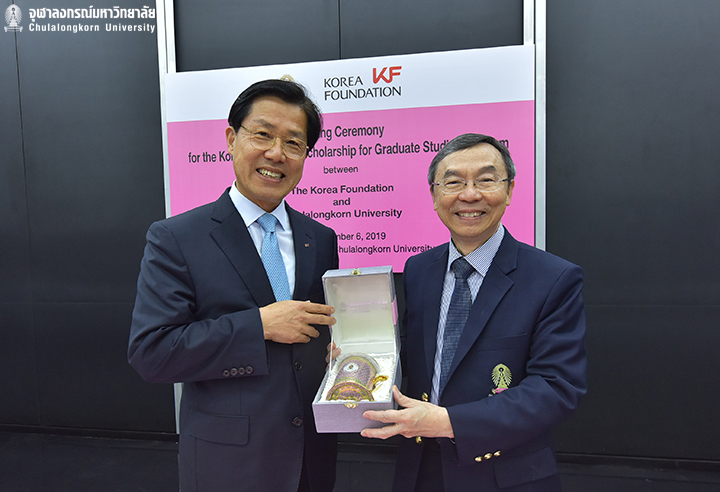 SHARE