The Office of Art and Culture at Chulalongkorn University is proud to present "Rest in Progress", an art exhibition organized in memory of Chavalit Soemprungsuk, Thailand's National Artist for Visual Arts in 2014.
The "Rest in Progress" art exhibition reflects the artist's intention to let the later generations benefit from viewing and studying his artwork, including realistic and abstract paintings, sculpture, and digital printed art. As a devoted artist, 'Chavalit Soemprungsuk' is regarded as an example and inspiration for many. He supported the art circles by giving 2,000 artworks to the Ministry of Culture for the benefit of the art community and the public. On 27 April 2020, he passed away in Amsterdam, after suffering from COVID-19.
The exhibition is on display from now until 2 October 2020 at the Exhibition Hall, Art and Culture Building, Chulalongkorn University.
Admission: Free
Opening hours: Mondays – Fridays 9:00 am – 5:00 pm
(Closed on Saturdays, Sundays & Public Holidays)
Parking: Maha Chakri Sirindhorn Building (15 Baht/hour)
For more information, please call 0-2218-3634-5 or e-mail: chulamuseum@gmail.com.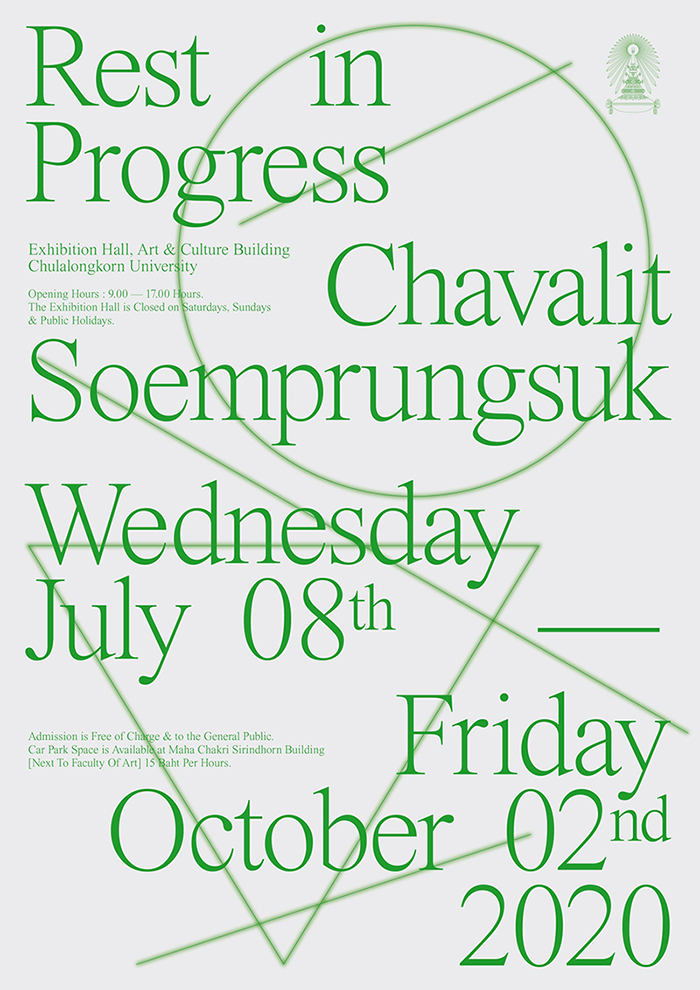 SHARE