Chulalongkorn University would like to invite students at the high school level to attend the Open House for International Programs at the undergraduate level, to be held on November 5, 2019, from 09.00 – 15.30 hrs. at 2nd floor meeting room, Mahitaladhibesra Building, Chulalongkorn University.
The Open House will feature presentations by the representatives of 17 Chulalongkorn University's International Undergraduate Programs. Furthermore, there will be an all-day exhibition by the officers of the International Programs to provide prospective students with the information on the curriculum and admission process.
Should you are interested in participating in the Open House, please pre-register via google form shorturl.at/ijpNV.
*Entry is free.*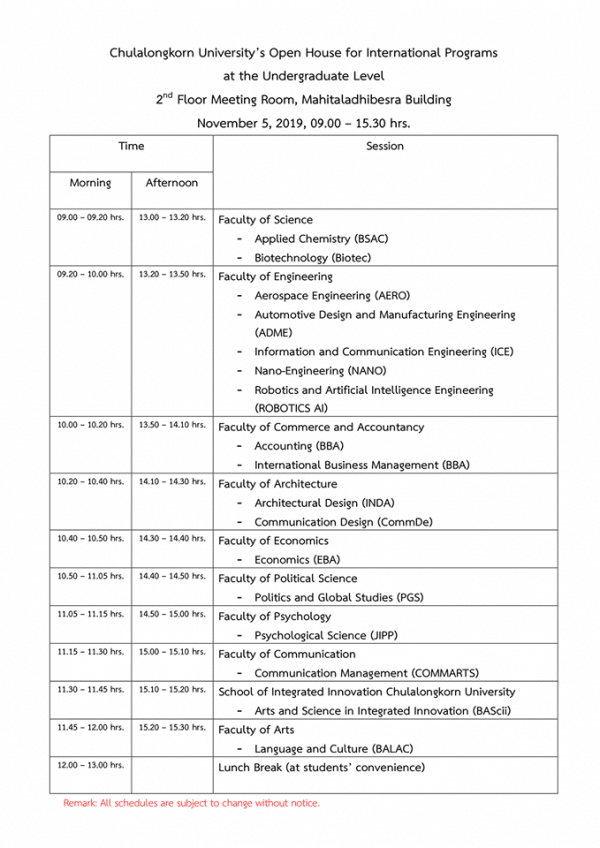 SHARE